Our Favourite Hotels 2023
O
Our founder and CEO Kerstin Bognár was recently interviewed by SALON magazine about her favourite hotels. We've summarised her insider tips, providing inspiration and top recommendations on family-friendly, chic and sustainable accommodation – from sprawling and family-friendly eco-resorts to newly opened and eclectic boutique hotels.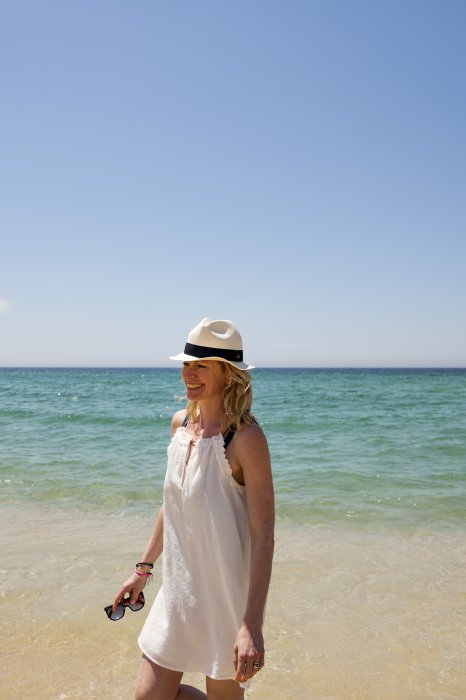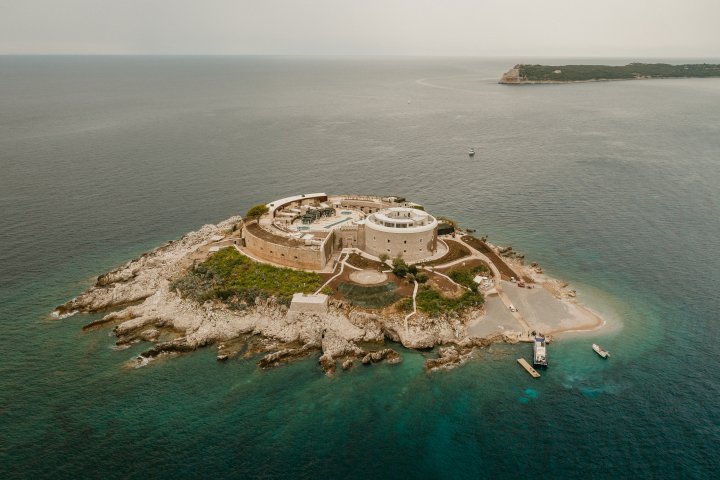 Mamula – The Ultimate Island Getaway
"A hotel like out of a movie, newly opened this spring, it is located in an old fort on its own island in the Adriatic Sea just off the coast of Montenegro. Staying at Mamula Island is a very singular experience. Accessing the star-shaped island by boat gives you a first idea of its exceptional location and impressive architecture with its sturdy stone walls, vaulted ceilings and round-arched windows. The island's architectural heritage has been respectfully transformed into the present - local craftsmanship, natural materials and a sense of the fort's history add to its special charm: sparse yet luxurious in every detail, the 32 suites present themselves, the soft earth tones warm the eyes and soul. Nature lovers, slow travellers and design aficionados will love it. Children are welcome from the age of 12."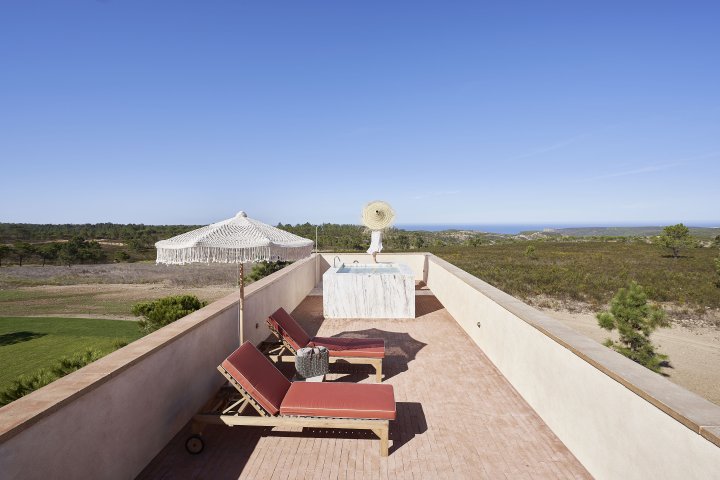 Praia do Canal - Tucked away in Portugal´s South
"Located on Portugal's wild and still largely undiscovered Costa Vicentina coast, new and family-friendly hotel Praia do Canal near Aljezur is a real insider's tip for those seeking peace, seclusion and nature. There is still no paved road to the hotel, which means arriving by car is bumpy, but it also ensures that this property has something that is becoming increasingly rare: it is surrounded by pure nature and absolutely quiet. From the terrace, you can see the Atlantic Ocean in about four kilometres, the infinity pool is wonderful for swimming laps, the spa is small but very nice. There is daily yoga and especially families with older children and teenagers will appreciate the casual and modern atmosphere. Besides that Praia do Canal is the perfect place for couples or single travellers to recharge and relax. It's an energetic place, family-friendly but without kid´s facilities, with excellent cuisine and very friendly staff."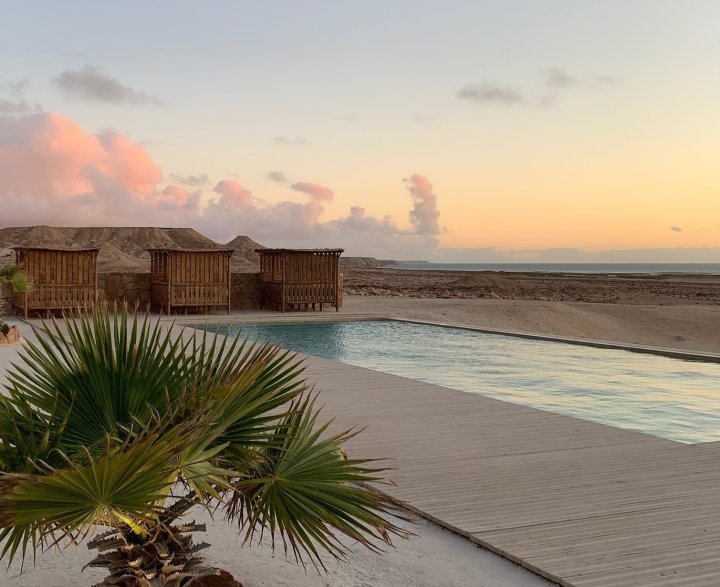 La Tour d`Eole – The Sustainable Sport Resort
"This newish and family-friendly resort at the lagoon of Dakhla in the south of Morocco is a piece of untouched paradise between the Atlantic Ocean and the Sahara. Perfect for sporty travellers, especially kitesurfers and yogis. The bungalows were built from sustainable materials and with full respect for the local environment. Through the use of solar panels, smart wastewater treatment and local cuisine, La Tour d'Eole respects and celebrates its environment and invites its guests to share in it."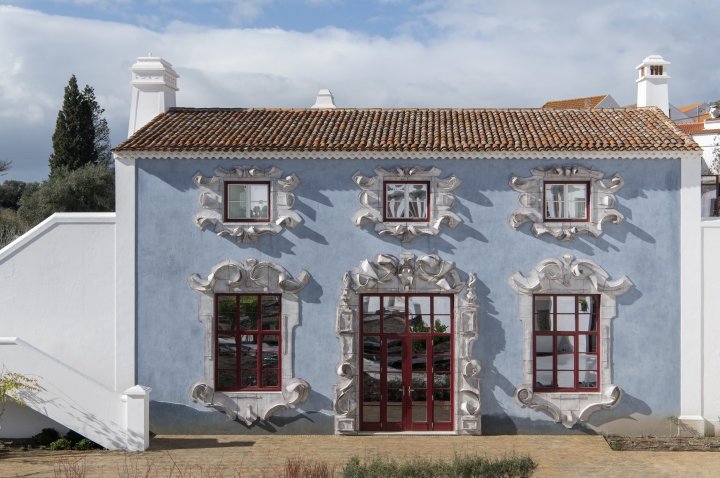 Vermelho – Louboutin´s first Boutique Hotel
"For over ten years, we have spent at least one family holiday a year in Comporta or further south at Costa Vicentina, which stretches almost all the way down to the Algarve. This is also where the small village of Melides is located, and for over five years now there have been rumours that shoe designer Christian Louboutin would build a hotel here. It finally opened this spring. It has only 13 rooms and the designer's trademark, the red sole, can only be recognised in the name - Vermelho means red in Portuguese. The hotel is a heaven for global players and individualists, no two rooms are alike, almost everything is hand- or custom-made."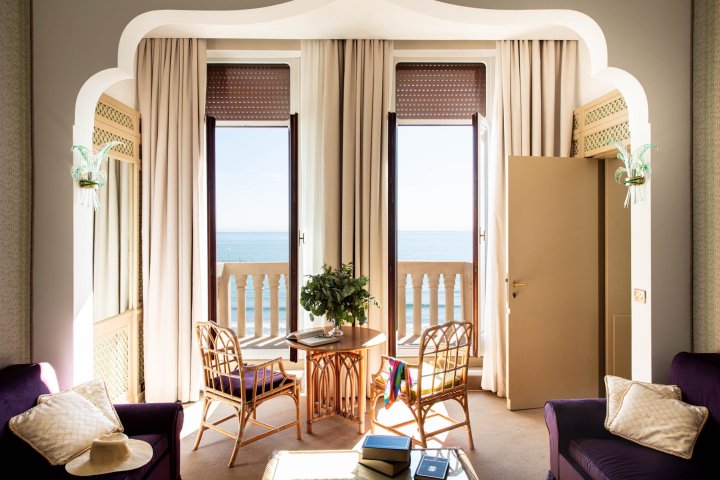 Excelsior Venice – New Grand Hotel on the Lido
"Once Venice, always Venice. And here comes the best reason for travelling to Venice in summer. The Lido with its sandy beaches promises Italian dolce vita, the excellently renovated and newly opened Hotel Excelsior finally offers the grandeur that has been long awaited here. The hotel's own luxury gondola sails guests directly to the imposing front door. A palace for a night - you can definitely treat yourself to that. The best thing is that not only Red Carpet stars are welcome here, but also families. And so parents can enjoy the aperitif in one of the white beach beds while the little ones have fun in the Kid's Club. So Hotel Excelsior Venice is definitely a place in Venice where even the kids will be allright."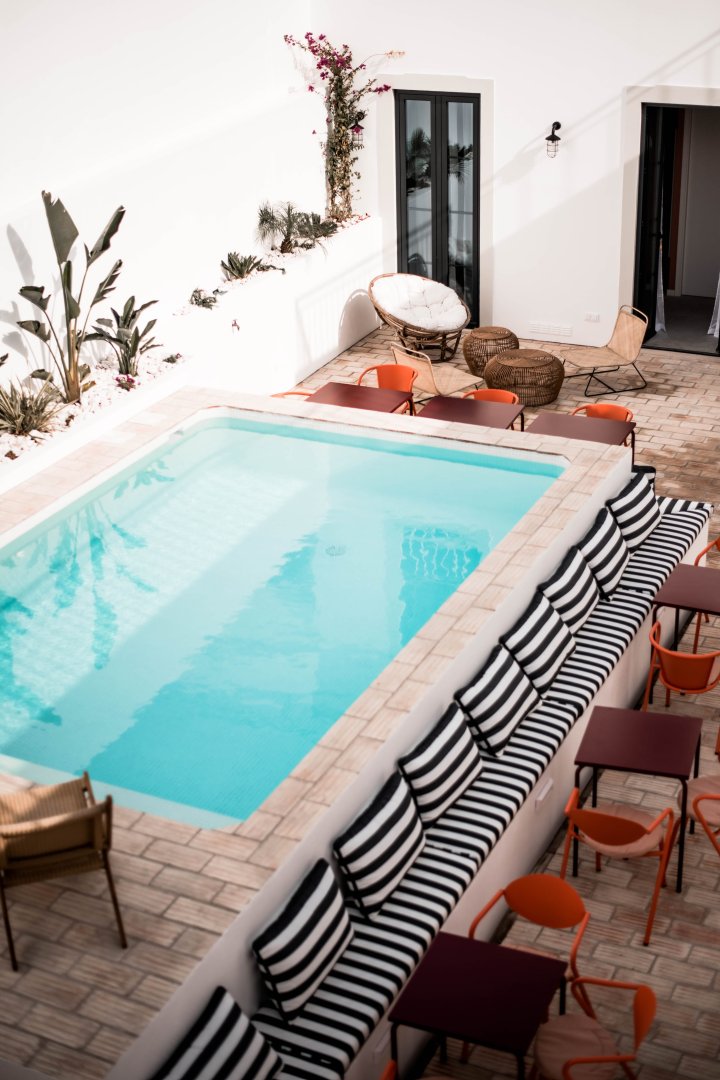 Casa Rosa Villa – New Bed & Breakfast in Olhaõ
"The charming and family-friendly bed & breakfast Casa Rosa - or the Pink House as locals call it - is located in upcoming Olhão, a fishing town on the Algarve that has kept all its traditional charm but made an impressive modern approach in the last years to welcome travellers. The house was transformed by the owners, an Irish-French couple, into a fully refurbished and chic bed & breakfast with only 9 rooms. There is a swimming pool in the courtyard and a large roof terrace that offers a spectacular view across the flat roofs of the squat moorish townhouses over the historic centre of Olhão - the perfect place for a sundowner at the end of the day. Casa Rosa Villa is within easy walking distance of the port, the seafront market and the ferries to Ria Formosa National Park, especially the islands Ilha da Armona and Ilha da Culatra with its beautiful beaches."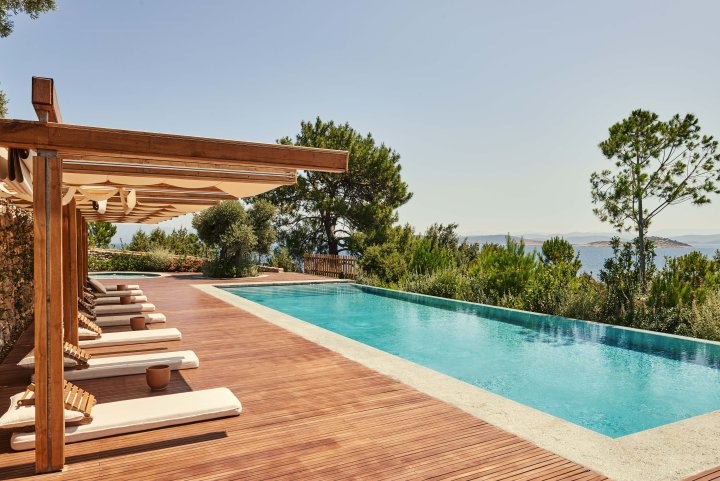 Bodrum Loft – Smart Luxury with Stunning Views
"An Aegean village. A luxury resort. A property full of sandalwood, olive and citrus trees. The new kid in town in Bodrum among the Turkish Riviera, the St. Tropez of Turkey, is an award-winning project by Istanbul-based Tabanlioglu Architects that perfectly combines apparent opposites and sets new standards in sustainability: On six hectares, Bodrum Loft offers 36 generously equipped villas in minimalist design, each with a breathtaking view of the Aegean Sea. Whether as a couple or with the family: those seeking seclusion have their freedom here, while those who don't want to miss out on 5-star hotel service will find everything within walking distance - gourmet restaurants, bars, pools, spa and private concierge service."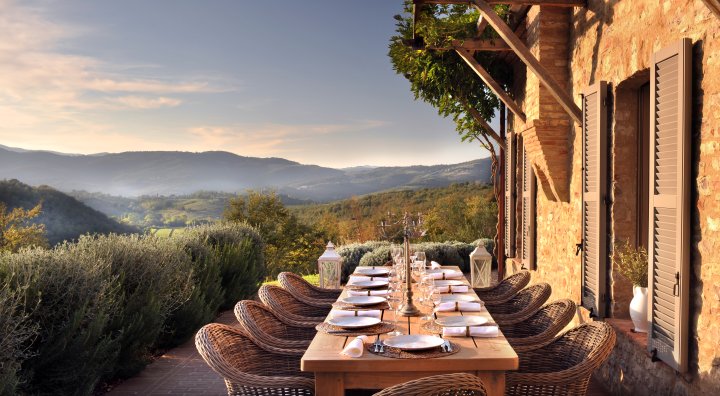 Reschio – The Unique Country Estate in Umbria
"There are destinations and accommodations that slow me down as soon as I arrive. It's always like that in Venice and it was the same at Reschio. This enchanting country estate, nestled in the lush green hills of Umbria and lovingly restored and revived by estate owner Benedikt Bolza and his family, made me forget all the unimportant things in my head from the very first moment and immerse myself in another time. My time. I played tennis, ate more and better than I have in a long time and enjoyed to the full what I sometimes miss in everyday life: my family and nature."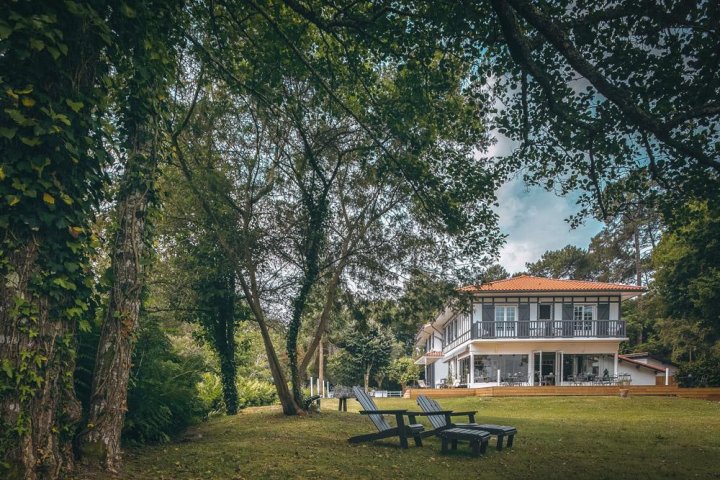 Villa Étang Blanc - My Insider Tip to Slow Down
"When I surprisingly discover new hotels or restaurants that excite me and that I've never heard of before, I'm always blown away. That's what happened two years ago during our surfing holiday in Hossegor, France. This incredibly charming little hotel with its gourmet cuisine and one Michelin star is a particularly magical place. It is located on a quiet lake in the hinterland of the Atlantic coast. I had my birthday dinner there last year and can't imagine a more beautiful place for such an occasion. The menu was surprising and delicious, the wine pairing sensational and the story of Villa Étang Blanc is also a love story. By the couple Magali and David Sulpice, she responsible for the hotel, service and everything else; he for the kitchen."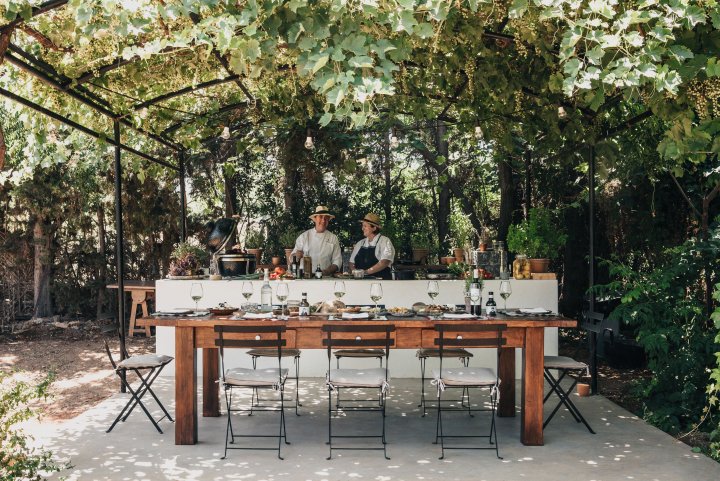 Cretan Malia Park -The Ultimate Family Resort
"My first trip to Crete took me straight to Cretan Malia Park - a resort that perfectly combines modern club holidays with sophistication and sustainability. There are different restaurants for different needs, from a buffet to an excellent Italian restaurant to a Greek taverna with first-class local delicacies. Our son felt very comfortable here, probably also because one of the large pools is heated and there are always so many other children around. We had a fabulous little break at Cretan Malia Park and would return anytime."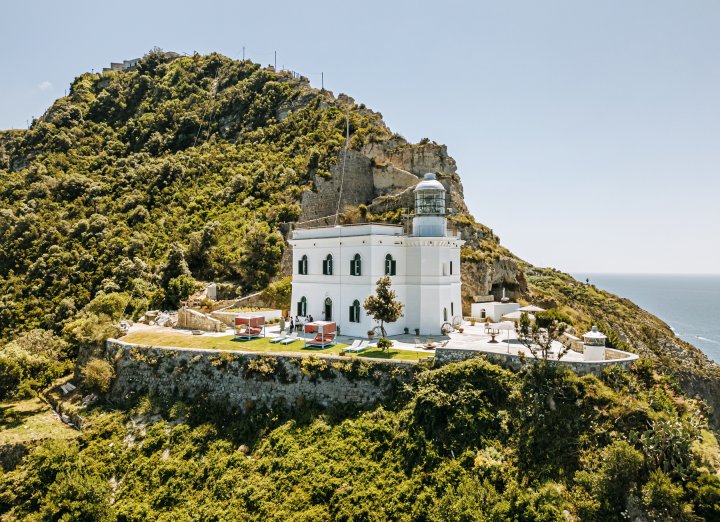 Faro Punta Imperatore - Ischia's New Highlight
"Ever since I was a child, I have loved lighthouses. When an acquaintance invited me to his lighthouse in the Canary Islands a few years ago, I was on the plane a few days later. And was thrilled. Now, with a lot of work and attention to detail, he has gutted another lighthouse and converted it into a romantic hideaway. It sits enthroned on a 172-metre-high rock on the island of Ischia above the Gulf of Naples. For me, it is one of the most beautiful and spectacular lighthouses in the world on my new favourite island of Ischia."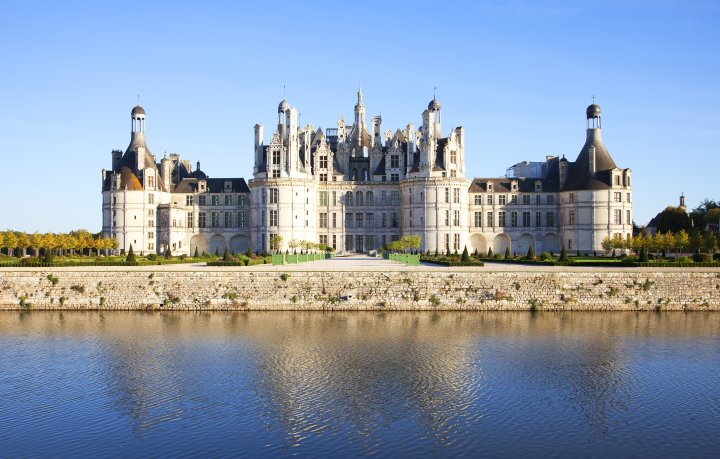 Relais de Chambord – Queen for a Night
A royal classic and cultural highlight in the Loire Valley: from this charming hotel in the park, the Château de Chambord, with its extraordinary chimneys and domes, towers and gables, is an incredible sight. From the deck of the hotel's own houseboat, La Tour du Relais, the view is even more divine. But whether you stay at the hotel or on the houseboat, a visit to the restaurant (the terrace is lovely in summer) is a must. If you want to do some sports as well as culture, you can go cycling or play a match on the hotel's own tennis court.

Haven't found what you were looking for yet? Discover more destinations and unique accommodation here or send us an email for any enquiries and further information: hello@niche-traveller.com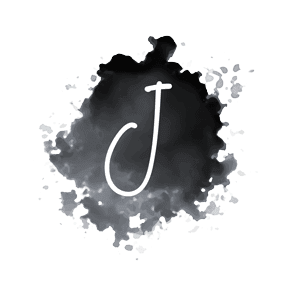 TRENDING HOTELS & VILLAS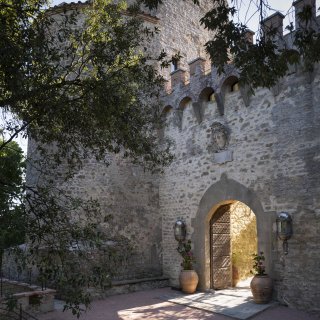 Next article