TRENDING HOTELS & VILLAS
21.04.2023
My stay at Reschio Estate, Umbria
O
Our founder Kerstin Bognár shares her experience of this unique retreat in the Italian countryside.
Written by: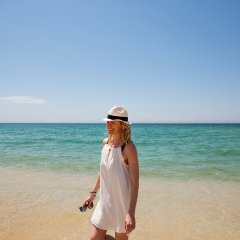 Kerstin Bognár
CEO and Founder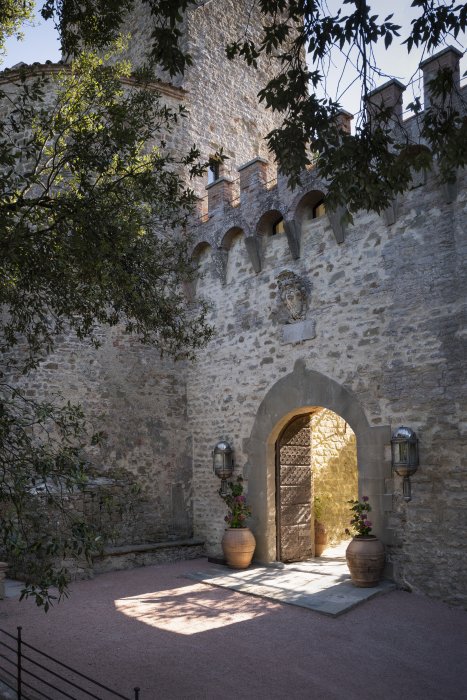 There aren't many places in the world that stop me in my tracks – places that enchant me and slow me down. Reschio is one of those places. Hidden in Umbria's lush green countryside on the Tuscan border, this wild, rolling 1,500-hectare estate feels a world away from everything. From the moment we arrived, I was able to park all my hectic, unimportant thoughts and immerse myself in a different kind of time – my time. I played tennis, ate more (and better) than I had in a while and was able to fully enjoy what I often miss out on in everyday life: my family and being immersed in nature.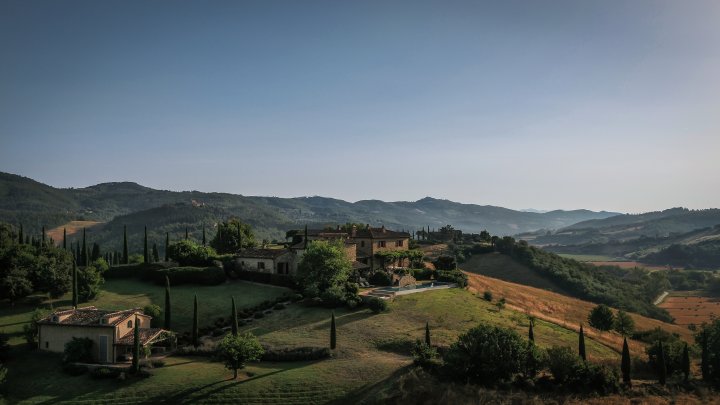 We travelled from Rome, to the south, winding up through the mountains almost parallel to Lake Trasimeno, and then descending into a dreamlike valley of hills and forests, where Count Bolza's family has been running their rambling estate for over 30 years, gradually restoring the castle and ruined farmhouses and bringing them back to life with loving attention to detail.
Our base was Villa Piantaverna, one of nine spacious and elegant villas available for rent on the estate. Nestled harmoniously in the landscape, the villa is surrounded by fragrant lavender, with a terraced garden and a large swimming pool offering breathtaking views.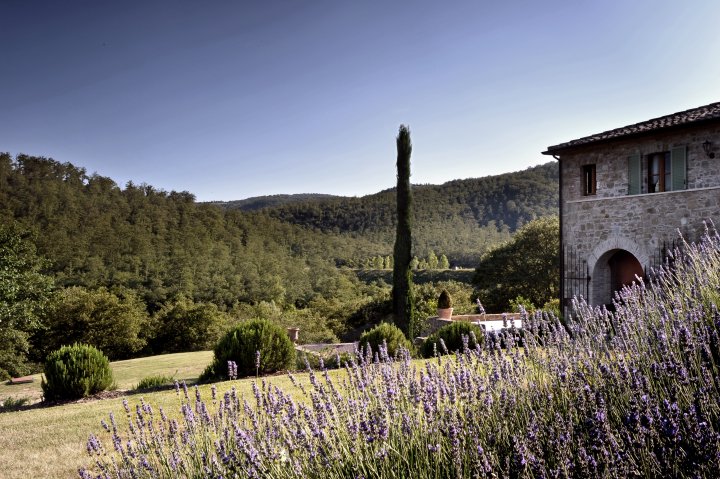 Inside, over 500 square metres of living space have everything you might need. All three bedrooms have en-suite bathrooms, including a bath with a view in the master suite. There is underfloor heating throughout, while the kitchen is professionally equipped and features a large dining table perfect for relaxed family meals. Piantaverna can accommodate at least eight guests in total, including in a small guest house for accompanying grandparents, friends or a nanny. The interiors were personally created by Count Benedikt Bolza, who studied architecture in London before returning to help his father develop the estate. Much of the furniture is crafted in-house by local artisans under his expert eye in his own studio B.B. for Reschio.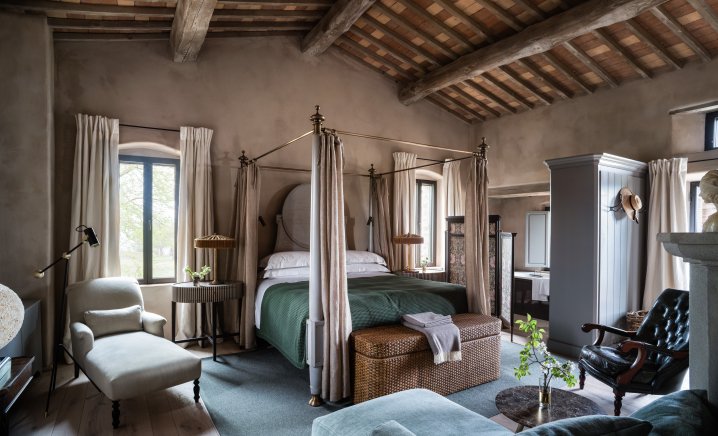 Each day unfolded slowly and beautifully. Mornings began with the dawn chorus, when I would open my window and watch the sun rise over the Umbrian landscape. Days involved languid exploration, discovering wild boar tracks on rambles through the fields and forests, and spotting deer from the watery warmth of my bath. Long, three-hour lunches included delicious wines, freshly-foraged meals and far too much tiramisu. I even learned a new variation on carpaccio from chef Rosa, who cooked for us one evening in our villa: spread the raw meat with roasted radicchio on a baking tray, pop it in the oven and it's done. I even considered taking part in one of the great cooking classes offered at Reschio, but unfortunately I didn't have enough time. In the evening, I gazed up at a clear, luminous sky scattered with stars, and fell asleep with the logs still crackling in the fireplace downstairs.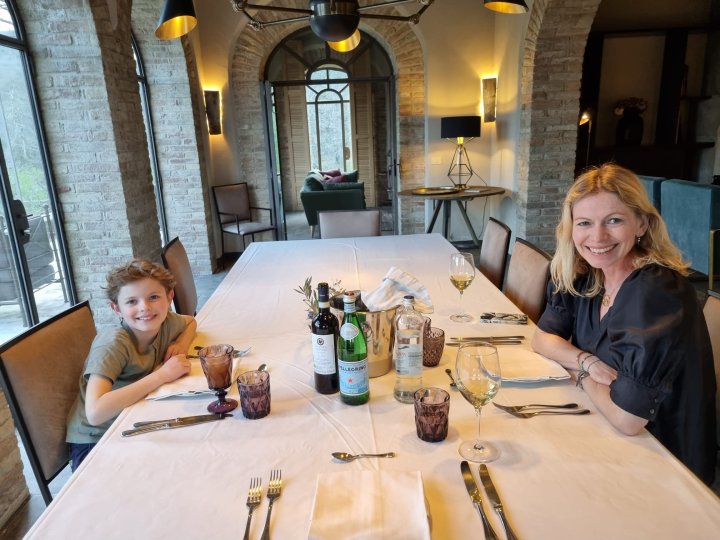 I didn't open my laptop for three days. Instead, I spent time listening to the pianist during an extended lunch at Ristorante Alle Scuderie, I refreshed my chess knowledge during family games on our sunny terrace, and I had the pleasure of getting to know Count Antonio and his son Benedikt Bolza with his wife Donna Nencia, to learn more about the multi-faceted history of the family and this extraordinary estate, that is also famous for its excellent stable of Spanisch Horses and extraordinary in- and outdoor Equestrian Centre.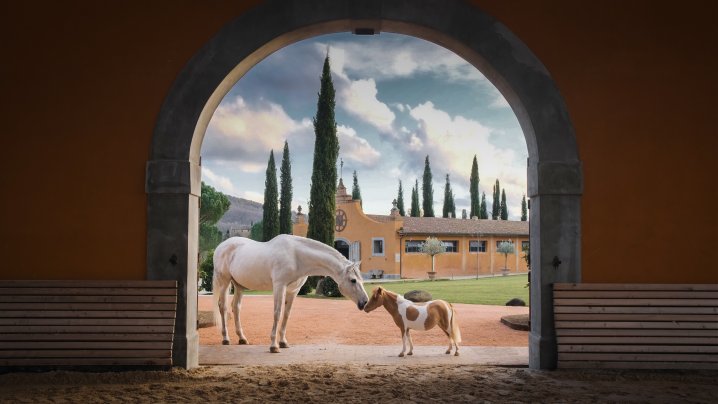 Reschio offers something that is rare these days: time to be together as a family, and time for unforgettable experiences surrounded by nature. The Bolza family offers this as an extension to what they believe in – they want to pass on their passions for the landscapes and the ancient farm buildings they are renovating. They want to share their inspiration with the painstakingly-restored thousand-year-old castle that is now a luxury boutique hotel, and to expose city dwellers to the slower, simpler joys of untamed nature. And all of it in a way that is discreet, stylish, intelligent and authentic.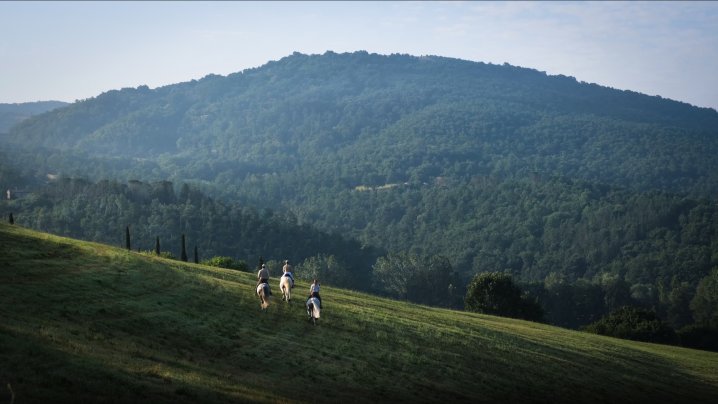 For a tailor-made proposal, contact us or Reschio directly. Click here for an overview of the hotel and the exclusive houses.
In addition, numerous cultural events are taking place at Reschio this year, one of the highlights is the New Masters of Jazz, featuring Grammy winner Steven Feifke among others, as well as the renowned Umbria Jazz Festival, which celebrates its 50th anniversary in 2023. The family's annual summer theatre also has a long tradition and enjoys great popularity.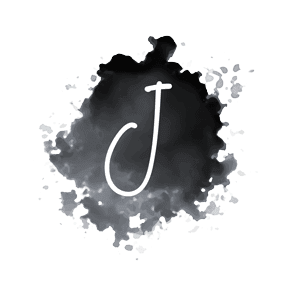 INSIDER TIPS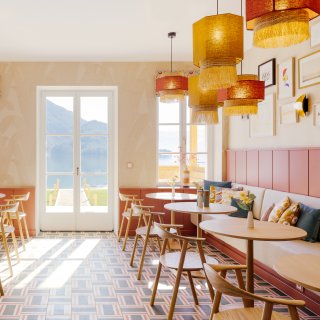 Next article