Insider tip – Explore Piedmont with kids
Why Piedmont?
Piedmont, nestled in the northwestern corner of Italy, is a hidden gem that captivates travelers with its unique blend of natural beauty, rich history, and culinary excellence. Framed by the majestic Alps, the region offers a picturesque tableau of rolling hills, vineyards, and charming villages. The Langhe and Roero areas are a UNESCO World Heritage Site, renowned for their vineyards and wineries, producing some of the world's finest wines, including Barolo and Barbaresco. History enthusiasts will be enamored by the wealth of historical and cultural sites that Piedmont has to offer. The city of Turin, Piedmont's capital, is steeped in history and home to architectural marvels like the Mole Antonelliana and the royal residences of the House of Savoy. The city's museums, including the Egyptian Museum, house priceless artifacts that reflect its rich past. Food aficionados will find themselves in a culinary paradise in Piedmont. The region's cuisine is characterized by its emphasis on locally sourced ingredients, with truffles, cheeses, and hazelnuts taking center stage. For nature lovers, Piedmont's diverse geography provides ample opportunities for outdoor activities. From hiking in the Alps to cycling through the vineyards, the region offers a range of experiences for those who enjoy being surrounded by nature's beauty. Ultimately, what sets Piedmont apart as a travel destination is its authentic and welcoming atmosphere. The locals, known for their warmth and hospitality, make visitors feel like part of the community. Whether you're exploring historic cities, indulging in delectable dishes, or simply taking in the breathtaking landscapes, Piedmont offers an unforgettable journey that captures the heart and leaves a lasting impression on all who visit.

Why is Piedmont perfect for families?
Piedmont is a great place for a family holiday as it offers a wide range of activities for different interests and ages. From exploring Turin with its museums, parks and family-friendly attractions to outdoor adventures such as hiking, cycling and picnicking in the picturesque countryside, there is something for everyone. Whether it's leisurely walks through the vineyards, hiking in the Alps, boating on lakes such as Lake Maggiore or the enchanting Lake Orta, or visiting the many stunning medieval villages and towns such as Novara, Vercelli, Alessandria, Asti and Alba, Cuneo and Biella, families can actually enjoy the beauty of the region to the full wherever they go. Another reason why a family holiday in Piedmont is so recommendable is its inhabitants, who are known for their warmth and hospitality. Moreover, Piedmont's culinary scene is not only rich in flavours, but also family-friendly. Children can sample a variety of pastas, pizzas and ice creams, while parents can enjoy the famous wines and gourmet regional cuisine. Many restaurants offer child-friendly options and cater to special diets. Due to its central location in Europe and its well-developed transport network, Piedmont is relatively easy to reach, whether you arrive by car, train or plane. The combination of cultural, culinary and nature experiences, as well as the family-friendly atmosphere, make Piedmont an ideal destination to create beautiful memories on a family holiday.

Reviewed by: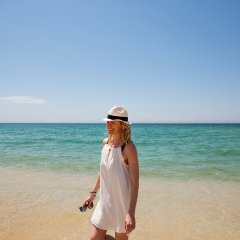 Kerstin Bognár
CEO and Founder
Dive deeper
We know our destinations from top to toe. Get in touch and we´ll put together your perfect holiday plan.
Where to stay in Piedmont?
We´ve personally visited every one of our sustainable and stylish properties, finding the very best family hotels and villas.