Get to know our Founder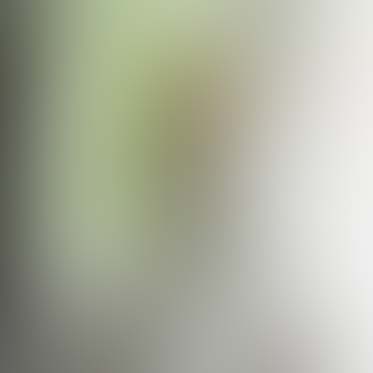 Kerstin Bognár
CEO and Founder
Get to know our Founder
We know all about travelling with children. Our founder Kerstin Bognár's own energetic entourage of kids means she's done it all: road trips with baby twins, beach breaks with teenagers, and mammoth, multi-generational adventures. A successful family holiday, she discovered, always boils down to the same thing: a fabulous property, brilliant facilities for different ages, and a local's knowledge on a destination. That's why she founded The Niche Traveller in 2018. She'd spent many years travelling the globe as a journalist, working for ELLE, Grazia and as editor-in-chief of Houzz. But travelling with children was different. And one thing was for sure: a fly-and-flop holiday wasn't going to cut it. Kerstin created the framework for crafting the perfect family holiday: seeking out new up-and-coming destinations, personally visiting every property, and working closely with local insiders. Today, her team curates stylish, authentic and sustainable experiences for curious families. Just like hers.
Get to know our passionate team
Our travel scouts and experts have exclusive access and established relationships with local experts, which allows them to provide the most up-tp-date information and best off-the-beaten-track tips.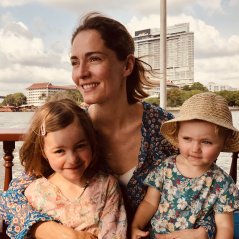 Annika Herting
Client Relations & Travel Scout
Annika's passion is travel, connecting with people and delving into foreign cultures. She studied Tourism Management, and has worked in marketing for luxury cruise lines as well as in international event planning. TNT relies upon her people skills to give TNT clients from around the globe the best possible guidance and service.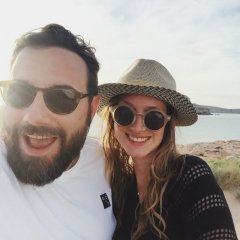 Mirjana & Philipp Bernstorf
Travel scouts
Berlin-born Mirjana has written for blogs and online magazines including Flair and Grazia. Today she lives with her husband Philipp in Hamburg and works for the German fashion brand Closed as a social media content manager. At present she is on maternity leave and loving her travels with her young son and husband. Philipp works as both creative director and artistic director for several print magazines and is also a professional photographer. Together the husband-wife duo are always on the hunt for new restaurants, authentic spots in far places, and handmade ceramics.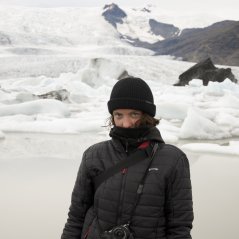 Josephine Bartels
Content Team & Travel Scout
Josephine grew up on the shore of the North Sea and may be the only person who desires glaciers, ice and rain in a summer holiday. Josephine studied Fashion Journalism and is the Online Editor for The Niche Traveller.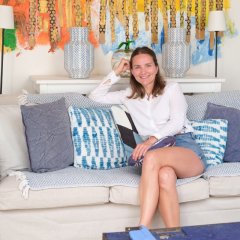 Alexandra Cohal
Travel scout and Romania expert
Alexandra is passionate about sustainable tourism and is always on the look for new family destinations that combine nature, tranquility and authenticity. She grew up in Transylvania and is now living along with her husband and their two boys in Austria, where she is attending a master's program in Environmental Economics. She loves weekend mornings and taking photos of her kids and confesses being addicted to interior design.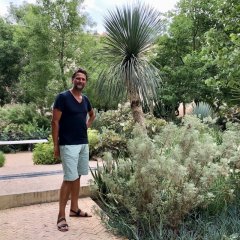 Daniel Bognár
Creative director
Daniel loves design – you'll usually find him art directing for publications including GQ, Sueddeutsche Zeitung Magazin and Globetrotter Magazin. For The Niche Traveller, he's gone back to his roots, applying his skills to creating our logo and website. Design aside, Daniel is a travel enthusiast with a firm belief that "no two holidays are the same, so let's keep discovering new places"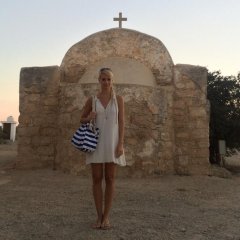 Alexandra Philipson
Travel scout
Alexandra is a travel and lifestyle journalist and broadcaster based in London. She is also a judge on a cooking show on German primetime TV, and often travels for her work. Her most frequent trips now are with her young family, writing for The Niche Traveller and numerous publications on family-friendly destinations that allow her to fulfil her love of exploring.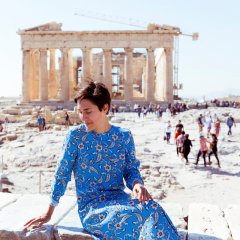 Özlem Özsoy
Travel scout and photographer
Özlem works as a freelance photographer and picture editor for numerous magazines. With her special gift for helping people to be themselves in front of the camera, she excels at both travel photographs and portraits of people. Özlem is addicted to travelling, and often takes her French bulldog, Gizmo, on the road – although he can be quite demanding.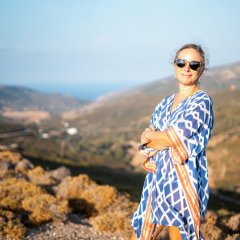 Tatjana Seel
Travel scout and Andros expert
Tatiana has been travelling the world as a journalist since 1996. She developed the famous interior magazine Deco Home as editor-in-chief, and now writes for The Niche Traveller and numerous publications. She lives with her family to the south of Munich, and when not travelling the world you'll find her hiking in the mountains and swimming in Lake Starnberg.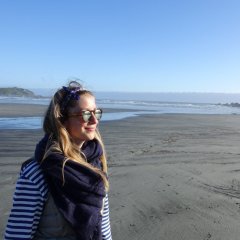 Friederica Stöber
Online marketing team
Friederica has always travelled, having grown up in the USA, Switzerland and Germany. She now lives in Hamburg and specialises in online marketing, but is as passionate as ever about exploring new places and discovering different cultures – and has a serious weakness for local food.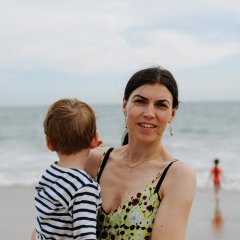 Estelle Marandon
Travel scout
Estelle lives in Paris, where she gets to discover new and enchanting places as a travel and lifestyle journalist for Stern, Zeit Magazin, Frankfurter Allgemeine Zeitung, Gala and Lufthansa Magazin, to name a few. She has three young children, which means travelling as a family can at times be a challenge – but it's a challenge she relishes.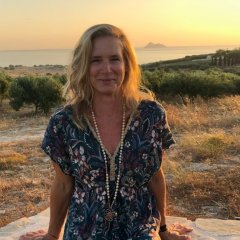 Mareile Braun
Travel scout and Crete expert
Mareile spent a good chunk of her journalistic career travelling to remote corners of the world, and now writes for The Niche Traveller as well as being the Editor-in-chief of sustainable lifestyle magazine, SLOW. Mareile has two daughters, and her first yoga and coaching retreat is launching this autumn in her beloved second home, Pitsidia, Crete.