Our top 5 family-friendly travel ideas for autumn
T
The weather is still balmy, the landscapes are colourful and the crowds are much smaller… these are just some of the reasons why we love to travel at this time of year. Looking for inspiration? We've collated our favourite escapes for autumn, from the quiet coves in Crete to South Tyrol´s Indian Summer, from vibrant Biarritz to the languorously beautiful (and up-and-coming) Piedmont.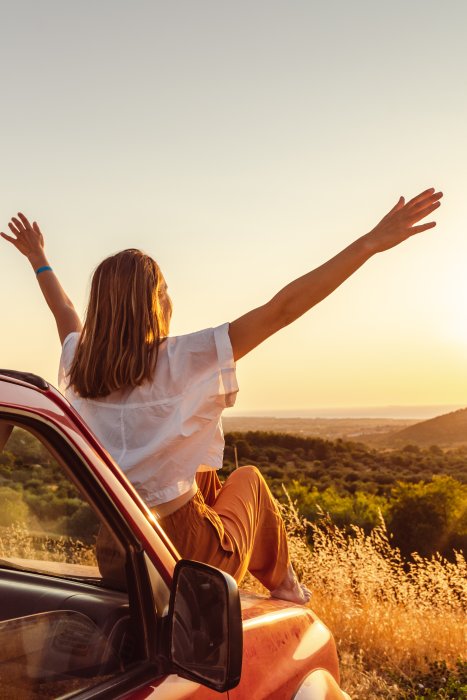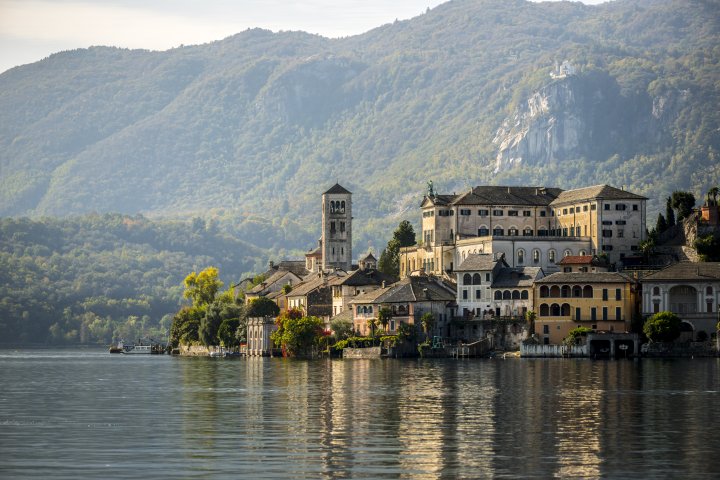 Gentle family travel from Lake Orta to the heart of Piemont
Piedmont beckons autumn travelers with its vibrant landscapes and delectable cuisine. This region is a sensory delight, offering visitors the chance to stroll through vineyards adorned with rich, autumnal hues and indulge in truffle-infused dishes that are a hallmark of the season. Whether you explore the charming streets of Alba, sample world-renowned wines in Barolo, or discover the enchanting beauty of Lake Orta, Piedmont's autumnal charm will captivate your senses and leave you craving for more. Lake Orta, with its serene waters and the picturesque island of San Giulio, adds an extra layer of enchantment to your Piedmontese adventure.
Contact us for a tailor-made itinerary and the best new hotel openings and accommodation or simply register for membership and get access to our portfolio of handpicked hotels and villas and benefit from our tailor-made trip planning.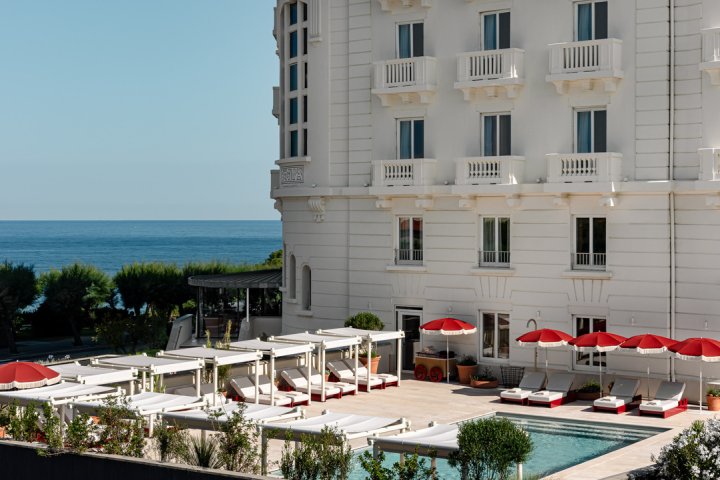 Coastal Bliss in Biarritz and beyond
Embark on an unforgettable autumn road trip along the stunning Basque coast, from San Sebastian to Biarritz. As you wind your way through picturesque seaside villages and lush green hills, you'll discover the true beauty of this region. The benefit of a road trip is the freedom to stop at hidden beaches, savor delicious Basque cuisine, and soak up the breathtaking coastal views at your own pace. This journey promises a perfect blend of relaxation and adventure, making it an ideal autumn getaway. At the end of the road trip, plan a few more days in vibrant Biarritz. Not only to surf the last waves of the season, but also to immerse yourself in this upcoming city, which is a real insider tip for connoisseurs and explorers. Biarritz's unique blend of outdoor activities and vibrant culture promises an unforgettable family adventure.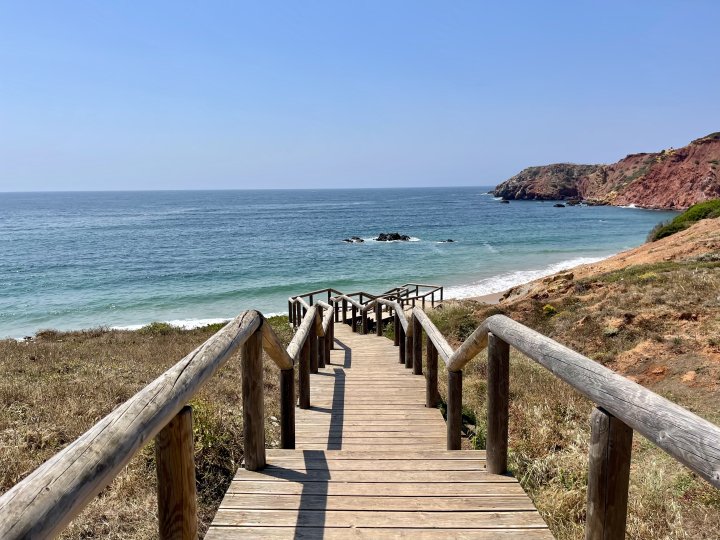 Rural discoveries between Costa Vicentina and the Alentejo
Escape the crowds and immerse yourself in the tranquility of Costa Vicentina, Aljezur, Portugal. This hidden gem on the southwest coast of Portugal boasts rugged cliffs, pristine beaches, and untouched natural beauty. Autumn is the perfect time to visit, as the temperatures are mild and the crowds have dwindled. Benefit from the peace and solitude as you hike along the coastal trails or simply unwind on secluded shores, taking in the unspoiled beauty of Costa Vicentina. We recommend travelling via either Lisbon or Faro. It can make sense to combine this trip with a stay in the countryside. The mountain villages of the Alentejo like Monsaraz or Estremoz are definitely worth a visit. There are beautiful hotels that are perfect especially for families. These hotels offer many child-friendly activities such as horseback riding, gardening or stargazing, but also unique experiences such as excursions in a hot air balloon.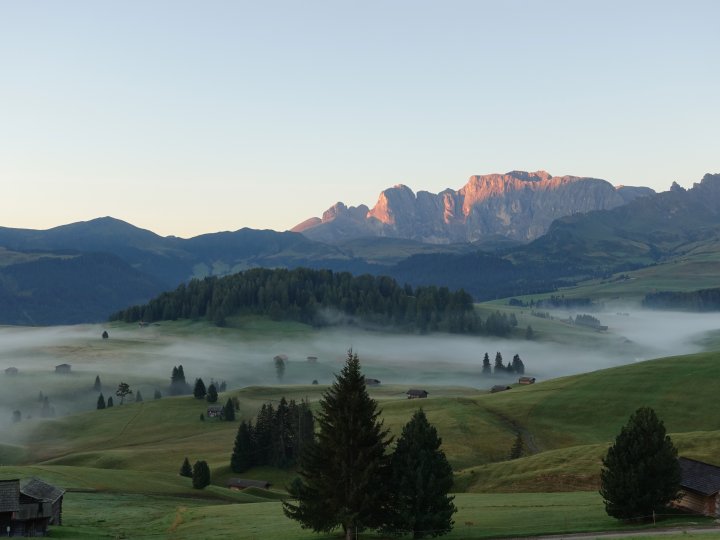 Alpine Splendor for all the family in South Tyrol
Explore the alpine wonderland of South Tyrol, Italy, during the autumn season. Families can take scenic hikes through vibrant forests, visit charming villages nestled in valleys, and enjoy traditional Tyrolean hospitality. With its breathtaking landscapes and cozy atmosphere, South Tyrol offers a perfect backdrop for families to connect and create cherished memories. Our top pick in pristine natural surroundings is the design-led family hotel Feuerstein Nature Family Resort. For Autumn Feuerstein offers Nature Animal 'Weeks with Alpaca walks, fairy tale evenings, farm visits and lot more. If you book a week, you will receive on night for free. And for an additional 10% off use the code NICHETRAVELLER10 for bookings between September 9th to September 30th, and November 5th to 19th. You will receive the same discount when booking the Self Care Week.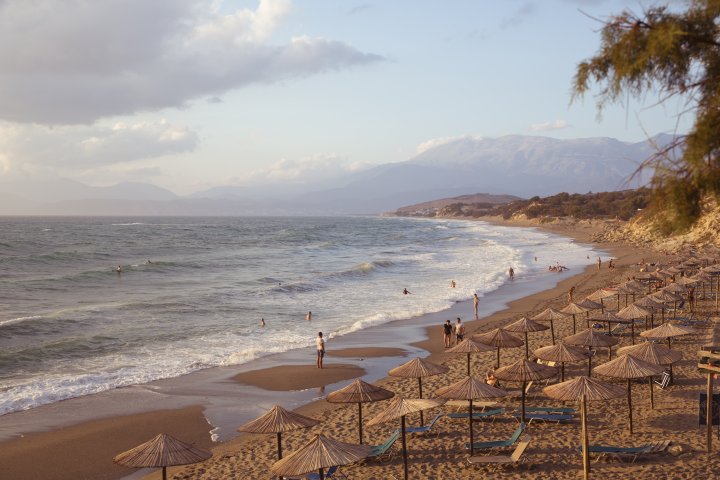 Mythical Discoveries and Mediterranean Bliss in Crete
Embark on a family adventure to Crete, Greece's largest island, and immerse yourselves in its rich history and stunning landscapes. Explore ancient ruins, discover picturesque villages, and relax on pristine beaches. Crete's captivating mix of culture, history, and natural beauty ensures an enriching and sun-soaked autumn escape for the whole family. We especially recommend the western part of Crete with arrival in Heraklion. In this area a lot of accommodations have settled, which are especially designed for the needs of families. The village of Agios Nikolaos is very charming, nearby we recommend Plaka Beach, Spinalonga Island and Voulisma Beach. More information and insider tips can be found in the report Crete with kids written by our travel scout Scout Mirjana von Bernstorf.

Haven´t found what you are looking for. Travel deeper, register for membership and get immediate access to our handpicked accommodations and tailor-made trip planning.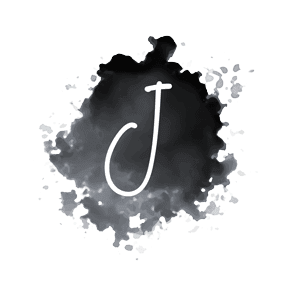 TRENDING HOTELS & VILLAS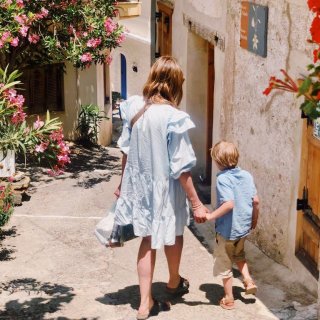 Next article