46°30'N 11°21'E
South Tyrol
Why South Tyrol?
Italy's northernmost province is an enjoyable mix of picture-book Alpine landscapes with a hefty dash of Italian flair, all with dramatic views of the Dolomites. There are breathtaking hiking trails perfect for families, wild swimming in crystal-clear mountain lakes, world-class museums and epic winter skiing. The food is as good as you'd hope, a fusion of traditional Alpine dishes (think warming comfort food influenced by Germany, Austria and Hungary) with a light-handed Italian twist – and lots of Michelin-starred restaurants. It is these contrasts that work so well for a family holiday, offering exciting outdoor activities and stunning views with sophisticated dining, culture and history to suit everyone.
Why is South Tyrol perfect for families?
South Tyrol boasts 300 days of sunshine a year, which coupled with its wide range of outdoor activities creates the perfect recipe for an adventurous family-friendly holiday. Hike through Alpine meadows to cosy mountain huts and slope-side playgrounds, or have a fun swim in a mountain lake, such as Lago di Caldaro and Lago di Monticolo. Winter skiing is a highlight (confident skiers shouldn't miss the Sellaronda circuit), while the striking Messner Mountain Museums, one of which was designed by Zaha Hadid, provides a kid-friendly insight to mountaineering and the local cultures of this area. Thrill-seekers can paraglide over the valleys, while the Strada del Vino wine route passes through beautiful regional wineries and the towns of Bolzano and Merano provide some interesting history and a great stop for a gelato.
Reviewed by: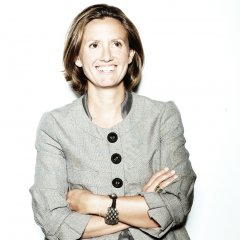 Ulrike Barcatta
Travel Scout
Dive deeper
We know our destinations from top to toe. Get in touch and we´ll put together your perfect holiday plan.
Where to stay in South Tyrol?
We´ve personally visited every one of our sustainable and stylish properties, finding the very best family hotels and villas.