The Niche Traveller's
Journal
Why now is the time to travel more sustainably
O
Our founder and CEO Kerstin Bognár was recently interviewed by Vogue Germany about sustainable travel, something close to our hearts since we launched. We've summarised her key points here, providing inspiration and top tips on eco-friendly travel and chic, sustainable accommodation.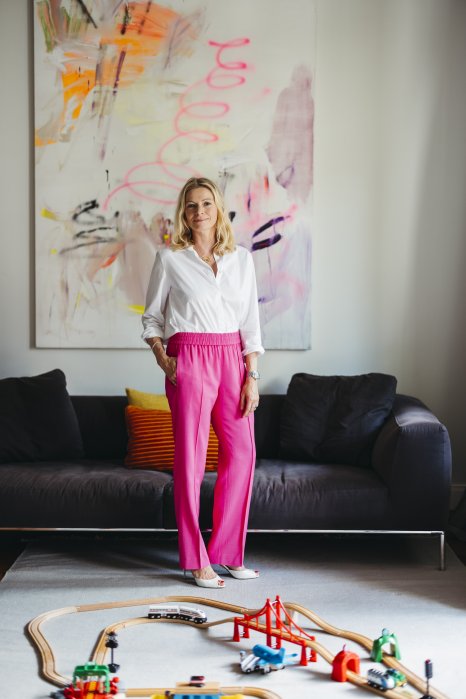 Kerstin, you're known for arranging chic, sustainable holidays. Is this a reaction to a trend or a change you've seen in customer demand?
There's definitely been a shift. We're finding that slow and respectful travel is more popular than ever, and the perception of luxury has changed, too. The days of classic jet-setting – ostentatious hotels and conspicuous spending – are over. Instead, travellers are seeking authenticity, quality and unspoilt places like you can still find in the south of Portugal in the region around Comporta or in the Alentejo, or of course in Morocco, Oman or Costa Rica. For our members, this might mean a deserted beach in Europe, a fantastic farm-to-table restaurant, or getting around by e-bike instead of a classic car rental. More and more of our customers are looking for relaxed holidays with bespoke experiences – but always individually planned and with first-class service. Part of that is of course sustainability. Large hotels or hotel chains are also less in demand than spacious holiday homes and villas, as well as small and special boutique hotels.
What makes a trip sustainable?
The longer you stay in a place and the less you fly, the better it is, of course. But issues such as energy consumption, waste disposal or food cultivation should also be considered. Are a hotel's cosmetic products refillable? How much single-use plastic is used? Is there a capsule coffee machine in the room? How often are towels and bedding changed and can guests influence this? Is the food local and organic? Are the staff from the local community? These are all questions worth asking – and certainly the kinds of things we consider when creating a trip for a client.
Transport is a huge part of a holiday's carbon footprint. How do you address this?
It's always worth checking whether you can travel by train instead of flying. On a domestic flight, for example, a plane emits an average of 214 grams of CO2 per person per kilometre. By train, the figure is 29 for long-distance travel and 54 for short-distance travel. A car produces an average of 154 grams of CO2 per person per kilometre – so it's better than flying but still not ideal. It also makes sense to reduce the amount of luggage you take when travelling by air.
What about carbon offsetting?
We offer our members the opportunity to offset the CO2 emissions of their flights with a contribution to Atmosfair. Atmosfair's emissions calculator determines the flight's footprint, and the contribution then goes towards certified climate-protection projects. Of course, flying less is much better than offsetting. That, by the way, is the most important thing in my view: that we all have to start with ourselves. On a personal note, we are a family of six with only one car, and have instead invested in really good bikes, or we walk or take public transport. Making those small, personal changes can have the biggest impact on helping the environment.
What's your advice for travellers worried about greenwashing?
Greenwashing – where companies claim to be more sustainable than they are – happens everywhere, and it's worth remembering that cheap and sustainable rarely go together. Mass tourism and bargain package holidays to large resorts are very rarely eco-friendly. Instead, think small, boutique and local.
What tips do you have for travellers on a budget?
Gentle, individual trips such as local camping or a bicycle tour from your doorstep are the most environmentally-friendly forms of travel. But our clients work hard all year so it's understandable that they want to have a comfortable and relaxing few weeks on holiday instead. But there's no need to break the bank, even on a chic, sustainable holiday. My clear top recommendation is to travel by train. For example, you can now travel through all of France by TGV, thanks to an expanded network under President Macron. If you then rent a cosy holiday home or choose a charming bed and breakfast in the Loire Valley, you can experience an unforgettable family holiday abroad for a manageable budget. Bear trains in mind for winter travel, too; there are many new night trains that can be put to good use.
Which accommodation in your collection would you recommend for travellers who value sustainability?
In Germany, we highly recommend our partner hotels and resorts Gut Damp, Chiemsee Chalet and Alpenloge. In all of these hotels, sustainability is at the heart of what they do, implemented as a matter of course. Another partner that stands out for its strong commitment to sustainability is the small luxury hotel collection Les Domaines de Fontenille. Single-use plastic is banned in all hotels, all toiletries are organic, staff clothing is from the organic, ethical Maison Standards brand. Vegetables, herbs and fruit are grown in the permaculture gardens, while jams, honey and wine are home-produced. For all other food, about 80% comes from short supply chains. It's the perfect example of authentic, relaxing and luxurious – without damaging the planet. Another resort that stands out for its sustainability is La Tour d`Eole, a piece of untouched paradise between ocean and desert, which respects its environment through the use of solar panels and intelligent waste water treatment. All these hotels and accommodations mentioned can of course be booked through The Niche Traveller. With many advantages, so even if you book independently, always indicate that the accommodation was recommended to you by us.


Let's start a conversation to create your next chic, sustainable family holiday. Send us an email to hello@niche-traveller.com
To read the full interview, published in Vogue Germany´s October issue, click the pdf download below or go to our press section
interview-kerstin-bognar-the-niche-traveller-nachhaltig-reisen.pdf
Download PDF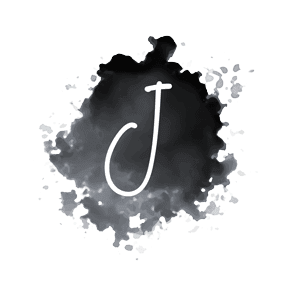 TRENDING HOTELS & VILLAS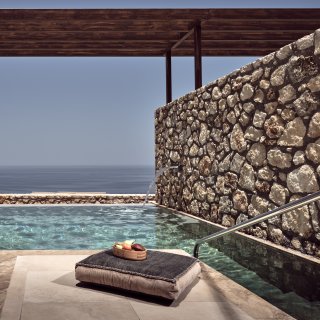 Next article