Best Winter Sun Destinations for Families
A
As the days grow shorter and the chill of winter approaches, many families find themselves yearning for a break from the cold and a chance to bask in the warmth of the sun. The good news is that now is the perfect time to start planning your family vacation to a sunny destination for the upcoming winter and spring seasons. From the pristine beaches of the Maldives to the lush landscapes of Seychelles, the exotic allure of Zanzibar, the rich culture of Morocco, and the stunning coastal beauty of Algarve, there's no shortage of breathtaking destinations to choose from. In this article, we'll explore why these destinations are the ideal winter and spring escape for families, offering a combination of relaxation, adventure, and unforgettable memories. So, pack your bags, gather your loved ones, and get ready to embark on a sun-drenched family adventure of a lifetime.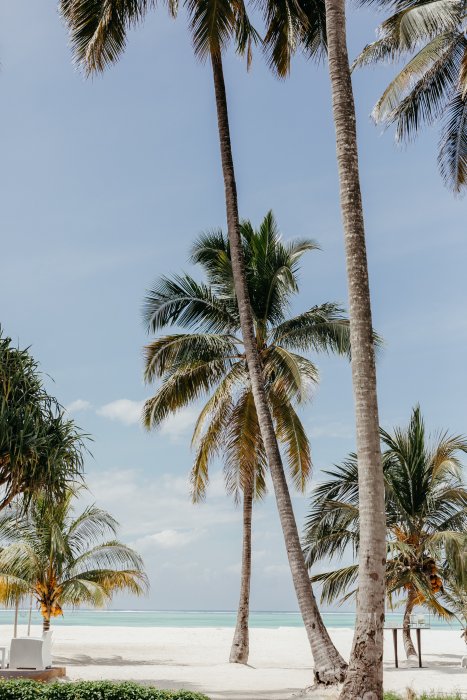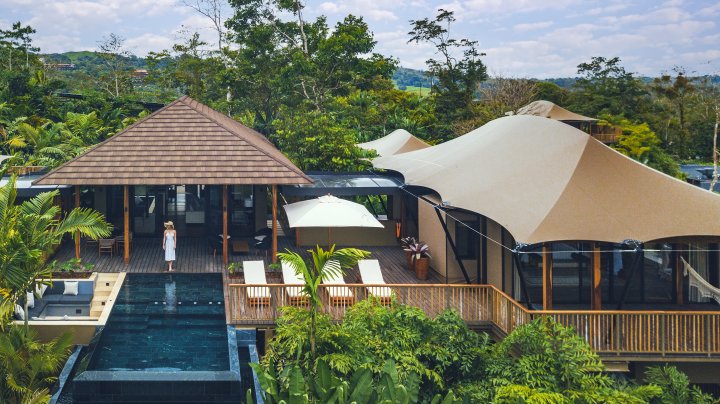 Family-Friendly Fun in Costa Rica's Winter Sun
Costa Rica is a fantastic choice for a winter sun holiday, with its flight from Frankfurt Airport to San José taking approximately 11 hours. This enchanting destination boasts a warm tropical climate, making it a perfect escape from winter's chill. Families can explore lush rainforests, spot colorful wildlife, and enjoy thrilling outdoor adventures like zip-lining and rafting. Costa Rica's emphasis on eco-tourism provides an educational and nature-rich experience for children. Sporty families and young adults appreciate Costa Rica´s excellent surfing spots like Tamarindo, Nosara and Jaco on the Pacific Coast. Santa Teresa and Mal Pais on the Nicoya Peninsula also offer consistent waves and a bohemian atmosphere. Nicoya Peninsula ia a great destination for families and surfers looking for a quieter and more off-the-beaten-path experience. Costa Rica's Pacific Coast generally offers more consistent and reliable surf conditions, while the Caribbean Coast can be great for those looking for a more laid-back vibe. Another must-visit is Tortuguero National Park – known as the "Amazon of Costa Rica," Tortuguero has an extensive network of canals and waterways that can be explored by boat or kayak to spot wildlife like turtles, howler monkeys, toucans, and caimans. Waterfall Exploration: The Caribbean Coast is home to several stunning waterfalls, such as the Nauyaca Waterfalls and the Jaguar Rescue Center. These spots are perfect for hiking, swimming, and taking in the natural beauty of the region. The rivers on the Caribbean Coast provide excellent opportunities for white-water rafting and kayaking. Experienced guides can take you on thrilling adventures down the Pacuare and Reventazón rivers. Also, when in Costa Rica don´t miss to explore the stunning Nauyaca Waterfalls. The best time to visit Costa Rica is during dry season from December to April when the weather is at its finest.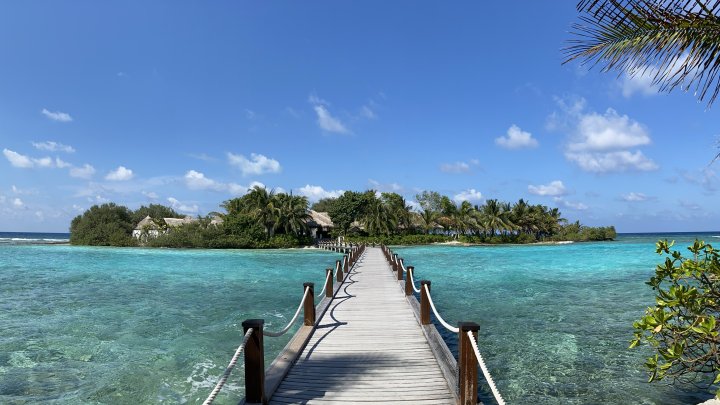 Maldives Magic – An Unforgettable Family Holiday
The Maldives is a paradise for beach lovers, water enthusiasts, and those seeking a luxurious and secluded escape. Whether you're interested in adventure, relaxation, or both, the Maldives – with a total of 1190 coral islands grouped into 26 atolls – has something to offer for every traveller. The islands offer stunning natural beauty, mostly luxurious resorts and are renowned for their exceptional snorkeling and diving opportunities. Explore vibrant coral reefs teeming with marine life, including colorful fish, sharks, manta rays, and turtles. With a flight time of about 10 hours from Frankfurt Airport to Velana International Airport they are relatively easy to reach. Another typical feature in the Maldives are the iconic overwater bungalows or villas offered by many resorts. These luxurious accommodations, many of them family-friendly, provide direct access to the crystal-clear waters and offer breathtaking sunset views. The best time to visit Maldives is from November to April for perfect beach weather.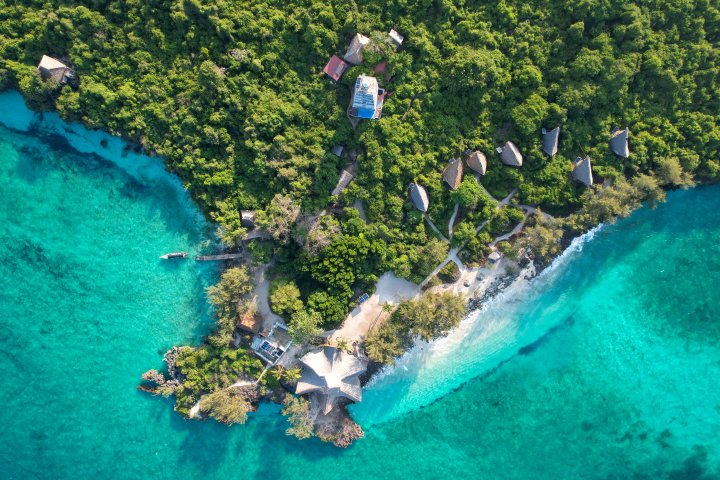 Zanzibar – Your Family's Sustainable Winter Sun Escape
Zanzibar, reachable from Frankfurt Airport with an approximately 9-hour flight to Abeid Amani Karume International Airport, is a hidden gem for a winter sun vacation. With its pristine beaches and rich Swahili culture, it offers a unique blend of relaxation and exploration. Families can enjoy snorkeling in coral reefs, spice tours, and exploring Stone Town's historical sites. Zanzibar is family-friendly with resorts offering spacious family rooms and activities that showcase local traditions. Zanzibar experiences warm and pleasant weather during the months of November to April, making it a favorable destination for travelers seeking a winter sun holiday. November to December marks the start of the short rains in Zanzibar, with occasional brief showers. However, the rainfall is generally sporadic and doesn't typically disrupt travel plans. The temperatures remain warm. January and February are considered the dry season in Zanzibar, with plenty of sunshine and minimal rainfall. It's an excellent time to visit for ideal beach weather. Temperatures remain warm, and the sea is inviting for swimming and water sports. Towards the end of April, Zanzibar experiences the start of the long rains. Rainfall becomes more frequent, and the humidity levels rise. While the temperatures remain warm, this period can see heavier and more consistent rainfall, which may affect outdoor activities. Another great season to visit is from June to October when the weather is dry and ideal for outdoor activities and watersports.
In the last years Zanzibar has developed several eco-tourism projects and initiatives aimed at preserving its natural beauty and cultural heritage while providing sustainable income opportunities for local communities. As for other great islands in the Zanzibar Archipelago, some notable ones include Pemba Island and Mnemba Island. For those and other eco-tourism projects and tailor-made stays please contact our membership team: membership@niche-traveller.com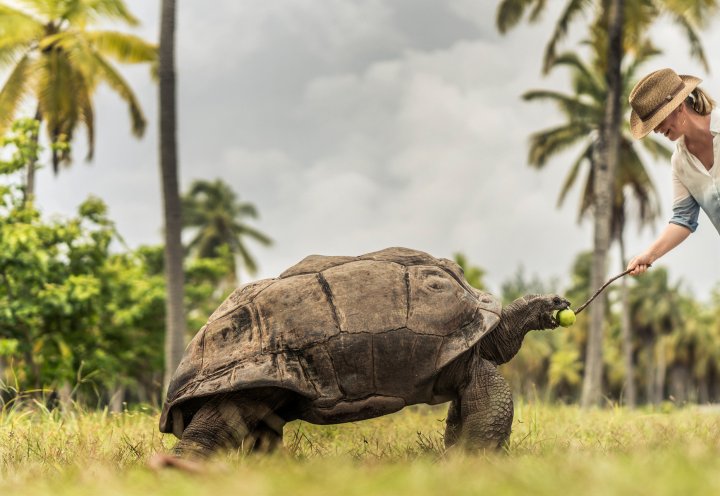 Seychelles Splendor: Family Paradise in the Indian Ocean
Seychelles is a tropical paradise accessible from Frankfurt Airport with an approximately 11-hour flight to Mahe International Airport. Its warm, sunny climate and stunning beaches make it a top choice for winter sun getaways. The most popular islands within the Seychelles archipelago are Mahé, Praslin, La Digue and Silhouette Island. Farquhar Atoll and Alphonse Atoll are renowned for their world-class fishing and diving experiences. Families can snorkel in crystal-clear waters, explore unique granite formations, and enjoy the relaxed island vibe. Seychelles is family-friendly with various resorts offering childcare services and activities suitable for all ages. The best time to travel to Seychelles largely depends on your preferences for weather and activities, as the islands offer something special throughout the year. However, the two main seasons in Seychelles are the dry season (from May to October) and the wet season (from November to April). Here's a breakdown of the two seasons and the highlights of Seychelles. The dry season is characterized by pleasant, dry, and cooler conditions. Temperatures are slightly lower than during the wet season. This season is ideal for outdoor activities like snorkeling, diving, hiking, and bird-watching. The calm seas and excellent underwater visibility make it a prime time for underwater exploration. The wet season (November to April) brings warmer temperatures and occasional heavy rainfall, but it doesn't rain constantly. While you may encounter brief rain showers, this season is also excellent for water activities and is a great time for bird-watching, as many migratory birds visit Seychelles. The highlights during this season are rare wildlife: Witness the nesting of hawksbill and green turtles on some beaches during the nesting season. The wet season also brings larger waves to some beaches, making it suitable for surfers. Ultimately, the best time to visit Seychelles depends on your interests and whether you prefer drier conditions or a lush, green landscape. Both seasons offer their own unique charm, and Seychelles' natural beauty, diverse marine life, and warm hospitality make it a fantastic year-round destination.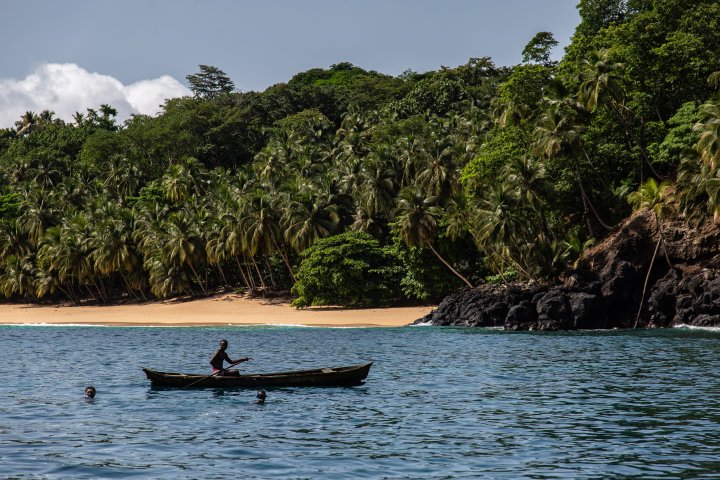 Sao Tomé Principe: A Hidden Gem for a Family Getaway
Sao Tomé Principe, a tropical gem in the Gulf of Guinea, is a unique and relatively undiscovered destination for a winter sun escape. With a flight time of approximately 8 hours from Frankfurt Airport to São Tomé International Airport, it's more accessible than you might think. This destination offers lush rainforests, stunning beaches, and a rich Portuguese-African culture. Families can explore cocoa plantations, trek through pristine forests, and spot exotic birdlife. Sao Tomé Principe is family-friendly with a warm and welcoming atmosphere, making it easy for children to connect with the local culture. The best time to visit is from June to September when the weather is pleasantly warm. The months March to April mark the transition from the wet season to the dry season. Rainfall begins to decrease, and the weather becomes more predictable. While there may still be some rain, it's a more suitable time for travellers who want to avoid the heavier rainfall of the previous months. December to February are part of the wet season, with more frequent and heavy rainfall. Humidity levels are relatively high, and there may be occasional thunderstorms. Travellers should be prepared for the possibility of rain but can still enjoy the lush landscapes and cultural experiences. In summary, the best time to visit São Tomé and Príncipe is during the dry season from June to September when the weather is most favorable for outdoor activities. However, the transition seasons and even parts of the wet season can be enjoyable for travellers who don't mind occasional rain and want to experience the islands' lush, green landscapes.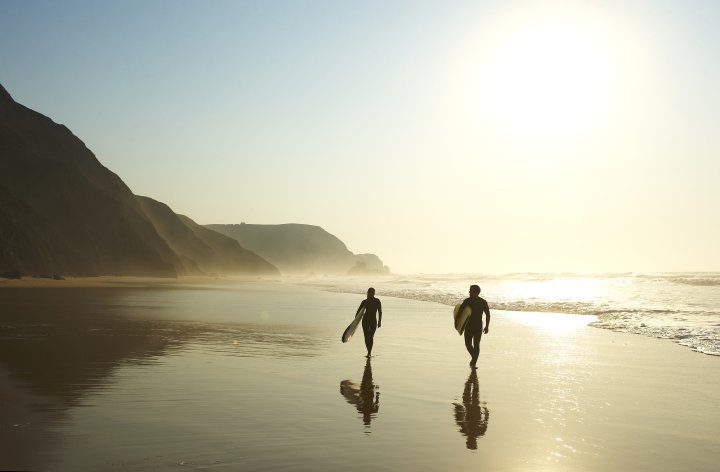 Algarve Allure: Family Bliss in Portugal's Winter Sun
Algarve, in southern Portugal, is a mere 3-hour flight from Frankfurt Airport to Faro Airport. It enjoys a Mediterranean climate with mild temperatures year-round. Winters are pleasantly cool, while summers are warm and sunny. This climate allows for outdoor activities and exploration regardless of the season. It's an excellent choice for families seeking winter sun without long travel times. Algarve's stunning beaches and charming villages make it a top destination. Families can enjoy water sports, explore historic towns, and savor delicious Portuguese cuisine. Algarve boasts a wide range of family-friendly accommodations, from beachfront resorts to self-catering apartments and villas. One of the best addresses for families travelling individually are the apartments and holiday homes by Sevencollection, which are mostly located close to the beach in Salema and Carvoeiro. The bigger resorts cater specifically to families with amenities like kids' clubs, family suites, and child-friendly dining options.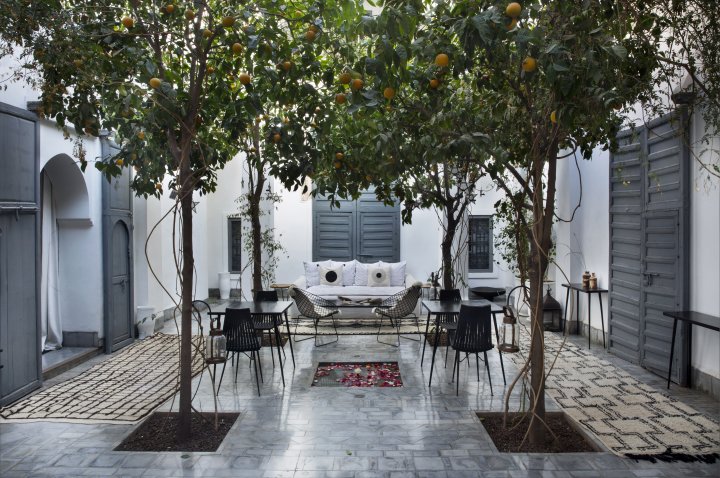 Morocco Mystique: A Family Journey in the Winter Sun
Morocco, just a short 4-hour flight from Frankfurt Airport to Marrakech Menara Airport, offers a fascinating mix of culture, history, and warm winter sun. Families can explore bustling medinas, ride camels in the desert, and visit ancient palaces. Whether you're in Marrakech, Tangier or Essaouira you can expect friendly locals – Moroccan hospitality is legendary and the warm and welcoming nature of the Moroccan people can enhance your travel experience, making you feel at home.The country's diverse landscapes (from the Sahara Desert to the Atlas Mountains and the stunning coastline) and rich heritage make it an educational and engaging destination for families. Whether you're interested in hiking, culture, desert adventures, or beach relaxation, Morocco has it all. The Atlas Mountains offer fantastic hiking opportunities. You can trek through scenic valleys, visit traditional Berber villages, and enjoy panoramic mountain views. Morocco's coastal cities, such as Agadir, Essaouira and upcoming Tangier, offer beautiful beaches and a laid-back atmosphere. For excellent kite surfing conditions choose the Lagoon of Dakhla. The best time to visit Morocco is from October to April for comfortable temperatures and less intense heat. Contact our team for a tailor-made proposal or a holiday with a kite surfing or surfing focus: membership@niche-traveller.com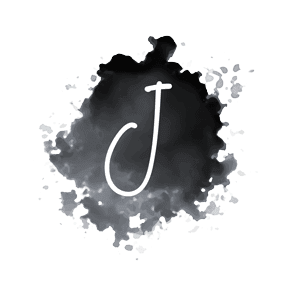 INSIDER TIPS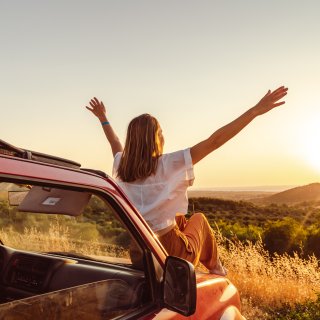 Next article