The Niche Traveller's
Journal
TRENDING HOTELS & VILLAS
23.11.2022
The Niche Traveveller x 25hours Hotels
W
We're thrilled to announce our new partnership with 25hours Hotels. Just like The Niche Traveller, 25hours was founded in Hamburg and is making swift, chic and sustainable inroads to the global market.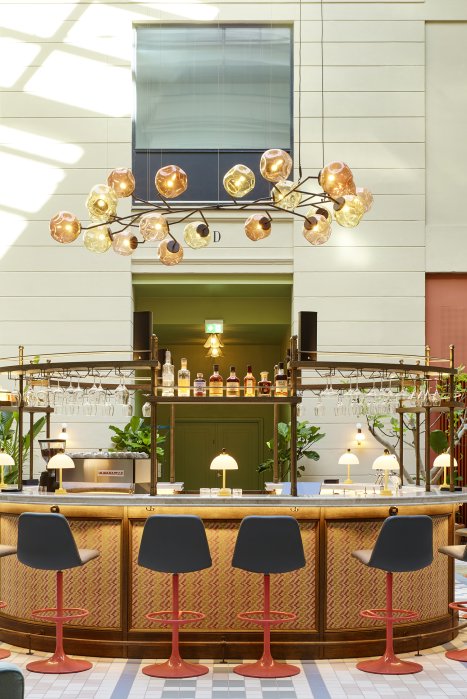 Known for its fresh, contemporary approach, 25hours is all about modern design, innovative food and cool urban locations. From humble beginnings with one boutique hotel in Hamburg in 2005, the group now has 15 international hotels, including Berlin, Munich, Vienna, Florence and Dubai.

As always, we're bringing you a special offer with our new partnership. That includes a 15% discount on rooms and discounted breakfast. When booking, simply select the hotel and date, enter the 25h_NicheTravel code in the promo field at the top right (under Book Now) and click OK.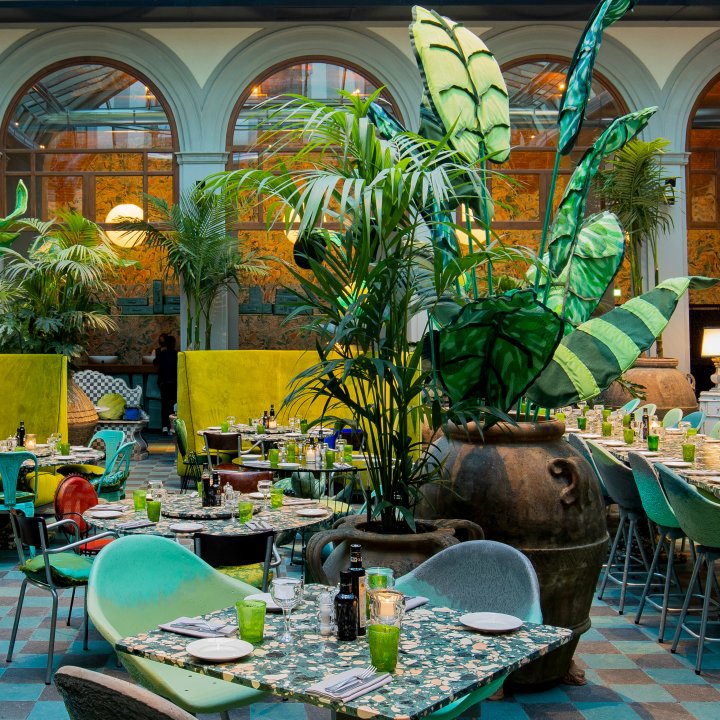 25hours Piazza San Paolino is right in the heart of Florence, in the Santa Maria Novella district, this historic palazzo houses an intriguingly modern decor. Inspired by Dante's Divine Comedy, you can choose between bright-white Paradiso-themed rooms, or sultry Inferno rooms and suites – but don't worry, either option is effortlessly cool and thoroughly luxurious. There is a courtyard garden, a cinema room and the fabulous San Paolino restaurant, set under a huge glass dome, as well as a Negroni bar and a typical Italian alimentari – a grocery store for the entire neighbourhood.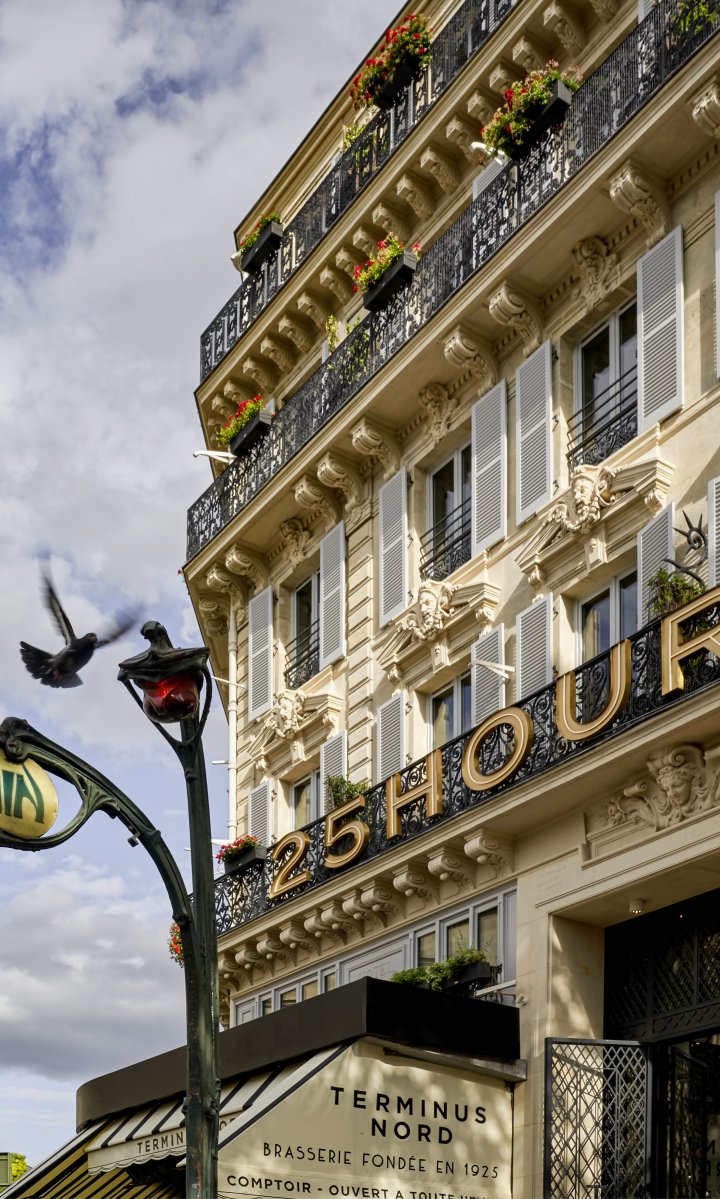 As colourful and lively as its vibrant 10th arrondissement surroundings, 25hours Hotel Terminus Nord is located by Gare du Nord. Interiors are chic and modern, with vivid street art, bright West African fabrics, and cool touches like street art and playful furniture that gives the feel of a lively bazaar. This hotel is a true urban retreat in the heart of Paris, celebrating its multicultural location while providing a peaceful place to relax, with delicious Israeli-Mediterranean cuisine at the Neni Restaurant.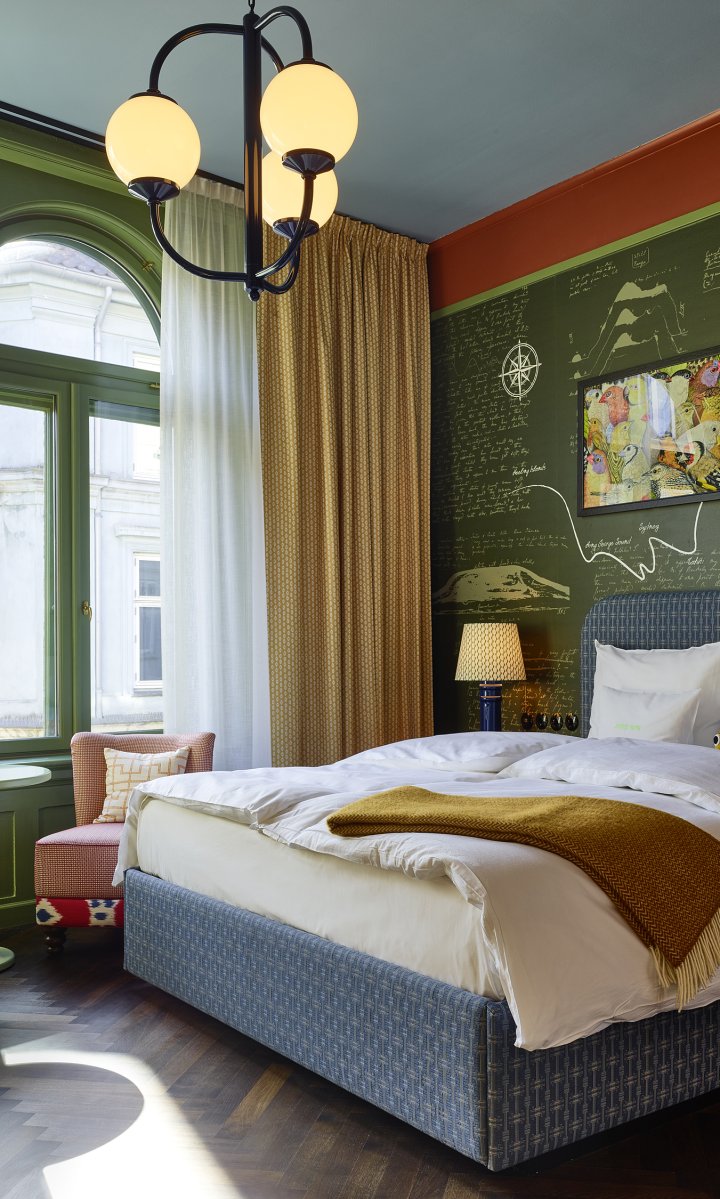 There's plenty of history at the 25hours Hotel Indre By in Copenhagen, set in a former 19th-century porcelain factory that later became a university. Centrally located between the Rundetårn viewpoint and the Købmagergade shopping street, there are 243 bed rooms and cosy, colourfully eclectic interiors, with lots of hidden corners to explore – from the Vinyl Room to the Love Library. Given its university neighbourhood status, good-time hang-outs are part and parcel of the hotel, including Neni Restaurant, Café Duse and the Boilerman Bar in the basement.
Right next door to Dubai´s financial district, this fabulous five-star hotel looks over the new Museum of the Future. There's plenty of space to spread out at One Central, with 434 rooms and suites, each one bright, modern and filled with eclectic, colourful furnishings that give a hefty nod to the region's bedouin roots. There are five restaurants and bars, all exceptionally child-friendly, as well as a The Extra Hour Spa and gym. Head to the roof and discover the spectacular rooftop pool – you'll find it hard to drag yourself away…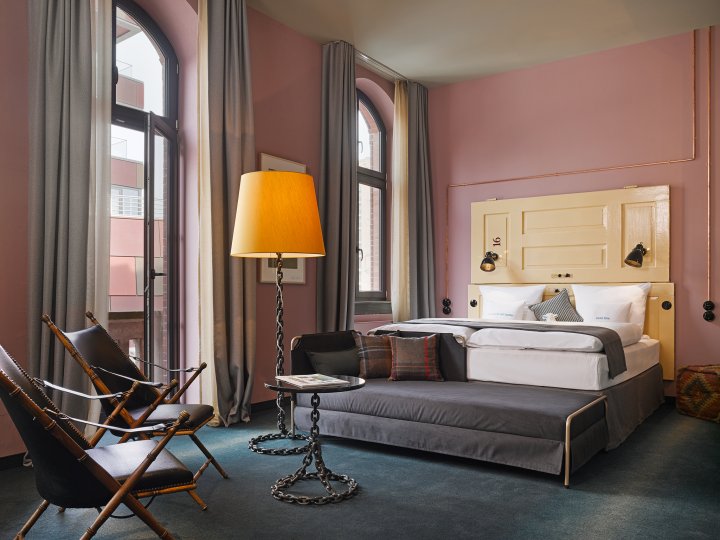 With two hotels in its hometown Hamburg, 25hours HafenCity is the cutting-edge modern sister of the pair, with a plum position between the Elbphilharmonie Concert Hall and the Elbe River. Inside, modern, open-plan rooms have fantastic views while the communal living room changes from a relaxed lounge during the day to a lively bar come night. For a dose of history, the 25hours Altes Hafenamt is located in the former harbour master's home. Sailors used to reside in the rooms, which are today cool and contemporary, while the Neni restaurant serves Eastern Mediterranean cuisine alongside cocktails in the Boilerman Bar.
Click here to explore all 25hours Hotels.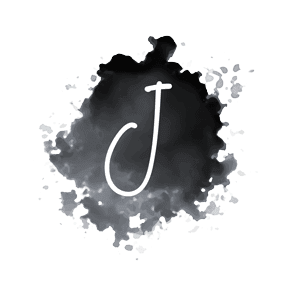 INSIDER TIPS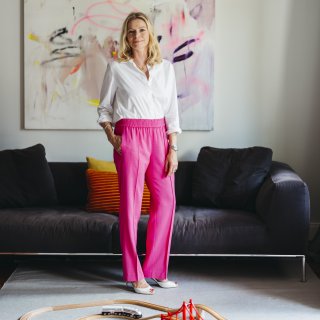 Next article