47°42'N 11°46'E
Tegernsee
Why Tegernsee?
Tegernsee is picturebook-perfect Bavaria, an area of peaceful shores, rolling, rural landscapes and rustic villages where traditional dress is still a given. Summer sees numerous festivals, while the pretty beaches are just made for lazy, sun-dappled days punctuated by joyful swims in the lake – counted as one of the cleanest in Germany. Days might start with a delicious, organic breakfast at Salettl in Boarhof, followed by a stroll around the paper factory at Gmund, and ending perhaps with a lake-side dinner at Haubentaucher. It all adds up to a beautifully laid-back holiday in an easy-to-reach location.
Why is Tegernsee perfect for families?
The range of activities makes the area around Lake Tegernsee the perfect family holiday. There are beaches that vary from peaceful and quiet to activity-packed, offering playgrounds, volleyball and waterslides. The deep valleys, meanwhile, are criss-crossed with gentle hiking and climbing trails; the trek up to the Riederstein peak is a good challenge for older children, while the two-hour adventure trail along the Weissach river is a fantastic experience for all ages. Exploring the lake from the water is easy – there are kayaks, sailing clubs and it's even possible to rent a little electric boat, ideal for an over-water sundowner.
Reviewed by: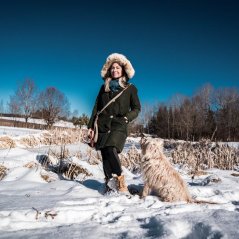 Tatjana Seel
Travel scout
Dive deeper
We know our destinations from top to toe. Get in touch and we´ll put together your perfect holiday plan.
Where to stay in Tegernsee?
We´ve personally visited every one of our sustainable and stylish properties, finding the very best family hotels and villas.