36°50'N 11°57'E
Pantelleria
Why Pantelleria?
Pantelleria isn't the end of the earth, but it's close. The Italian island - administratively part of Sicily but closer to the coast of Tunisia - is an otherworldly contrast of colors and cultures. Stone-built dammusi houses, with their dark walls and white, domed roofs, stand out against a landscape dominated by black volcanic rock and shockingly verdant Mediterranean scrub. The waters surrounding Pantelleria are a remarkably clear and mesmerizing range of blues and greens. Despite its lack of sandy beaches, Pantelleria is a swimmer's paradise, with strings of enchanting bays and coves sheltering swimming-pool calm waters. Seafront thermal pools at Gadir, and the mud-lined thermal lake, Specchio di Venere, attest to the island's volcanic origins. There's no glitzy nightlife or must-see museums, and the rugged terrain and often fierce winds make Pantelleria a bit more challenging than most other Italian islands.
Why is Pantelleria perfect for families?
Parents seeking to introduce their children to an unidealized, wild Europe would do well to bring them to Pantelleria. This is an island on which everyone in the family can unplug, and spend time hiking, swimming, snorkelling, and boating. Tour the island in a rental car, pulling off for quick scrambles down to swim in idyllic bays. Charter a daylong cruise, stopping to dive into coves and bays reachable only by boat. Let kids play in the medicinal - albeit smelly - mud at Specchio di Venere lake. Stay in a cool, tranquil dammuso - a type of building found nowhere else in the world. While Pantelleria may be too rugged for toddlers, adventurous families with bigger kids will find ways to explore, challenge themselves (say, by diving off huge rock formations into the sea), and connect with nature on this strange and magical island.
Reviewed by: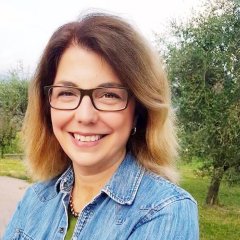 Elizabeth Heath
Travel Scout
Dive deeper
We know our destinations from top to toe. Get in touch and we´ll put together your perfect holiday plan.
Where to stay in Pantelleria?
We´ve personally visited every one of our sustainable and stylish properties, finding the very best family hotels and villas.