Why Luberon?
Located south-east of Avignon, only an hour's drive north of Aix-en-Provence, the Luberon region offers families the perfect mix of nature, culture and french cuisine. With its great hiking and climbing options, beautiful medieval villages and the outstanding art heritage of Cezanne and Van Gough Luberon is France at its finest!
Niche Junior says
We value our kids opinions - which is why we introduced Niche Junior, giving our little travellers a platform:
When we visited theses old villages we sometimes felt like knights from the Middle Ages. We loved the crepes in the markets and the kayaking tour with our dad.
– Malo and Maxime, 8, from the Netherlands
Why is Luberon perfect for families?
Luberon is the ideal place to spend a holiday with children in nature. Explore national parks, find enchanted trails with panoramic views through Atlas Cedar forests and wander through poppy-speckled meadows. For those who seek adventure, take a kayak tour on the river Sorque or visit the high ropes course of Rustrel. Afterwards take a stroll through one of the charming mountain villages pop into Cine Manouche to find old movie posters, comics and all sorts of picturesque vintage treasures and stop for a crepe or ice cream at Le Glaces du Tinel.
Reviewed by: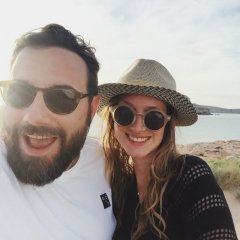 Mirjana & Philipp Bernstorf
Travel scouts
Dive deeper
We know our destinations from top to toe. Get in touch and we´ll put together your perfect holiday plan.
Where to stay in Luberon?
We´ve personally visited every one of our sustainable and stylish properties, finding the very best family hotels and villas.