47°55'N 11°19'E
Lake Starnberg
Why Lake Starnberg?
Lake Starnberg offers diversity from high end glamour to traditional Bavarian way of life. A cycle tour around the 50 km circumference of the lake is perfect to discover all the hidden gems. Besides the abundance of little beaches along the way for a spontaneous swim, the backdrop view of the surrounding mountain range is so spectacular it almost seems unreal and more like an optical illusion. A worthwhile stop en route is the popular town Seeshaupt on the south side of the lake. Or lunch at "Zum Fischmeister" in Ambach. Best to book a table as the organic pork roast is loved by locals as well as daytime visitors from Munich.
For a spectacular glide across the lake SUP-boards or canoes can be hired at Lake Starnberg´s most popular surf school. However: there's no better way to end the day than with a sundowner at nearby "Strand Bar & Kitchen" in Sankt Heinrich catching the last sun rays whilst sipping on a delicious drink.
For some grocery shoppings head to "Kruemel & Korn" in the lovely village Münsing. They bake not only the best bread in the entire area, but also the most delicious cheese cake.
Why is Lake Starnberg perfect for families?
Lake Starnberg and its beautiful surroundings fits well for families with children of all ages. There is no lack of activities from feeling the magic in the fairytale park "Märchenwald Isartal", to taking boat trips across the lake or meeting all sorts of animals at "Gut Aiderbichl" in Iffeldorf.
For a swim on the west side of the lake, the shallow beach at "Ambacher Erholungsgebiet" is safe for small children making this a fun and relaxing spot to spend an afternoon. The nearby restaurant "Buchscharner Seewirt" is the perfect place to go with your family for some traditional Bavarian delicacies.
When cycling, the route from Leoni to Ambach with little traffic is recommended. And last but not least for some creative entertainment: the arts and crafts demonstrations at "Freilichtmuseum Glentleiten" is loved by children as they can participate in various drawing activities. There is plenty choice around the lake to suit everyone's taste.
Reviewed by: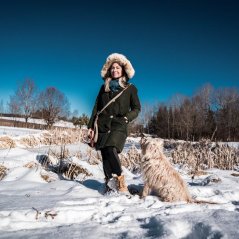 Tatjana Seel
Travel scout
Dive deeper
We know our destinations from top to toe. Get in touch and we´ll put together your perfect holiday plan.
Where to stay in Lake Starnberg?
We´ve personally visited every one of our sustainable and stylish properties, finding the very best family hotels and villas.