Why Lake Como?
Lake Como is one of those Italian landscapes that seems taken right out of a painting. Set in the northern lakes district, glacially formed Lake Como is Europe's deepest lake outside Norway, and easily among its most dramatic. Sheer cliffs plunge into dizzyingly blue water, while the snow-capped Alps loom in the distance. The lakefront is dotted with picturesque, pastel-colored towns and cloaked by verdant forests. Since Roman times, the lake has been the playground of the privileged, and today is no different—just check out the scores of tour boats cruising past George Clooney's villa at Laglio, hoping for a glimpse of the star. More earthly pursuits include hiking and mountain-biking, sailing, and swimming, or exploring charming lakeside towns such as Bellagio, Como, Menaggio, Tremezzo and Varenna. Several elegant, historical villas, most with elaborate gardens, are open to the public. Restaurants serve hearty local fare and excellent regional wines, and life just moves at a delightfully languid pace here -with that glorious lake as its backdrop.
Sign up for Club membership and get access to all of our selected accommodations in Lake Como.
Why is Lake Como perfect for families?
Families love Lake Como for its combination of outdoorsy pursuits, stunning scenery, and easy options for authentic Italian meals -including plenty of pizza and gelato. Hop on one of the many ferries that crisscross the lake and explore a different town every day. Or rent a motorboat and explore on your own - you can also just stick to a pedalo or a small sailboat. Swim in the lake's clear waters and play on pebble beaches - some of the best free beach spots are at Lenno, Lierna, and Bellagio. Or head uphill, via a network of cable cars and funiculars, and admire high-altitude views of the lake from the many hiking trails that surround it – you can even walk to Switzerland! Kids used to theme parks and over-the-top attractions will have to adjust their rhythm to Lake Como's relaxed vibe, but these idyllic shores promise plenty of quality family time in a clean, natural, and gorgeous environment.
Reviewed by: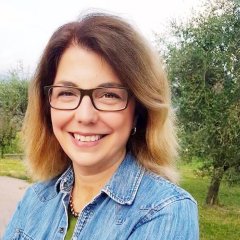 Elizabeth Heath
Travel Scout
Dive deeper
We know our destinations from top to toe. Get in touch and we´ll put together your perfect holiday plan.
Where to stay in Lake Como?
We´ve personally visited every one of our sustainable and stylish properties, finding the very best family hotels and villas.