Why Garmisch?
Around 90 kilometres south of Munich, you will find this small town with great charm. While one part of the town, namely Garmisch, has reinvented itself in recent years and many cosy cafés, such as the Wildkaffee with its own roastery or the Café Bar Berge, small boutiques, ambitious and sustainable hotels and tourism projects have sprung up, in Partenkirchen you can still feel the tradition as you walk along the historically painted house facades.
The surrounding mountain landscape not only forms a picturesque panorama, but also promises hiking adventures with breathtaking views. The almost 3,000-metre-high Zugspitze seems within reach in Garmisch-Partenkirchen. It is the highest mountain in Germany. If you don't want to miss out on the mountain view when you visit a restaurant, you should go in search of the "secret garden" of the Restaurant 4Eck.
Together with our local partner accommodation in Garmisch-Partenkirchen, the Heimat 1883, we are offering a particularly sustainable deal: if you book one of the beautiful flats from January 2022, you will get one night free when travelling by train (the station is 5 minutes away on foot), if you stay at least 7 nights. On site, you can get along wonderfully without a car.
Why is Garmisch perfect for families?
There is much to discover in the surrounding mountains. One of the most beautiful hikes leads up to the sustainably run Tannenhütte. Those who dare to climb the Zugspitze either hike as an adventure or take the cable car or the rack railway and glacier railway up. With its pyramid-shaped summit, however, the Alpspitze is also a truly special mountain and is therefore considered a landmark of Garmisch Partenkirchen. At 2,628 metres, it sits enthroned next to the Zugspitze and is also part of the Wetterstein Mountains. Here, too, you can either hike, for example over the Kreuzeck, or take the Alpspitz cable car up.

Garmisch-Partenkirchen not only has mountains to offer, but also beautiful lakes reminiscent of the Caribbean and wild rivers like in Canada! The Eibsee, a classic postcard or Instagram motif, is perfect for stand-up paddling or a canoe tour. If you like it more hidden, choose the Rießersee. Here, a circular path leads past breathtaking views and takes just 20 minutes. The Walchensee invites you to relax with its Caribbean-blue water, but is also suitable for kite- and windsurfing in the right weather conditions. And if that's not adrenaline-packed enough, there's also the adventure highlight: paragliding over the Alpspitze.
Reviewed by: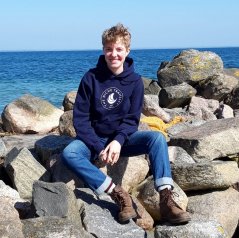 Josephine Bartels
Content Team & Travel Scout
Dive deeper
We know our destinations from top to toe. Get in touch and we´ll put together your perfect holiday plan.
Where to stay in Garmisch?
We´ve personally visited every one of our sustainable and stylish properties, finding the very best family hotels and villas.