Why Andalusia?
Even if you try it's difficult to escape the special aura of Andalusia. This southernmost Spanish region gives everything you could possibly want from a picture-perfect and diverse holiday region. Andalusia has many historical influences and is the only part of Europe offering Atlantic as well as Mediterranean coastline. Andalusia's unique mixture of architecture, tradition, culture and food has been shaped by many historical influences. It is one of the most famous birthplaces of art and once arrived you'll understand where native painters got their inspiration from.
Why is Andalusia perfect for families?
Andalusia is well-known for being very kid-friendly with lots of activities like safaris with flamingos, giraffes, lions and zebras and different theme parks. More options include the antique Rio Tinto Mining Railway Ride that takes you two hours through beautiful landscape and the history of mining. For showing your kids something off the tracks you can take them for a donkey tour or teach them the science of the sea with a guided boat trip.
Reviewed by: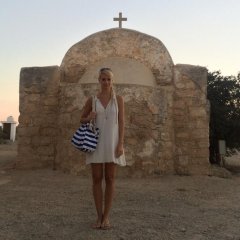 Alexandra Philipson
Travel Scout
Dive deeper
We know our destinations from top to toe. Get in touch and we´ll put together your perfect holiday plan.
Where to stay in Andalusia?
We´ve personally visited every one of our sustainable and stylish properties, finding the very best family hotels and villas.