54°31'N 9°33'E
Schleswig-Schlei
Why Schleswig-Schlei?
In Schleswig, life revolves around the water. Everything can be reached by boat, thanks to the little town's location at the very top of the Schlei fjord. The perfect choice for those that want a mix of culture, nature and sea, this is a place to stroll around soaking up the fascinating Viking heritage, to hike or bike through the nature park, or to head out onto the water to explore.
Why is Schleswig-Schlei perfect for families?
Schleswig's unique Viking/Danish history is celebrated in both the Haithabu Museum, with its authentic Viking houses, and Danewerk, a medieval Danish fortification. Everything is just a five-minute drive from the city centre, and both offer brilliant children's activities, from bread-baking to archery lessons. There is also the Tolk Schau dinosaur-themed adventure park, as well as breathtaking surrounding nature to explore. Or just enjoy a stroll around the old town, admiring the thatched houses that line the shore and watch the white-sailed boats skimming across the water.

Safety first: During the current COVID-19 pandemic, the health and safety of our clients is our top priority. For urgent health services, please contact your usual doctor. If you don't have a doctor or medical contact person in Germany, please phone 112 in an emergency.
Schleswig-Holstein offers excellent medical services, with a number of hospitals in the area. Please keep safe – take care of yourself, your loved ones and others.
Reviewed by: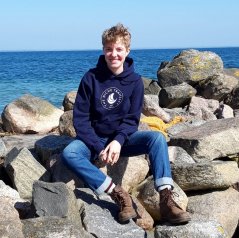 Josephine Bartels
Content Team & Travel Scout
Dive deeper
We know our destinations from top to toe. Get in touch and we´ll put together your perfect holiday plan.